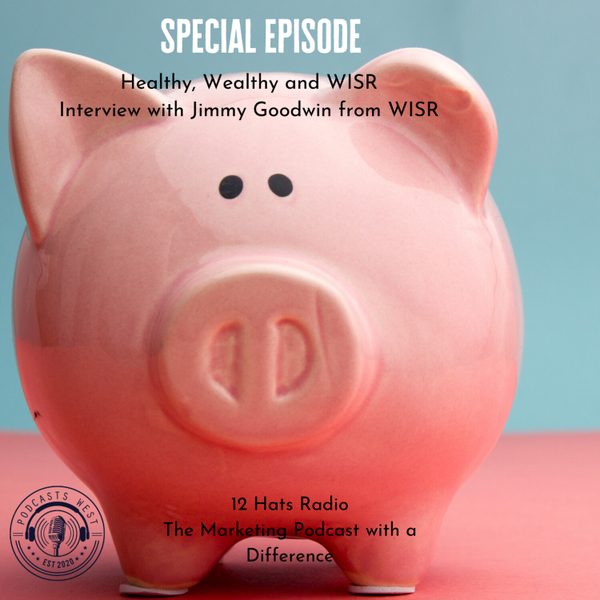 12 Hats Radio
Healthy, Wealthy and WISR! Interview with Jimmy Goodwin, CMO of WISR.
S1E80
17:25
November 27th 2020
As our continuing campaign to report on those marketers who have embraced Social Change policy. Earlier this month we chat with Jimmy Goodwin, Chief Marketing Officer from the Neo-lender WISR. About being the ethical finance company and playing the role of the good guy out in the community.
How to help 12 Hats Radio
Best things in life are free🙂
Tweet me direct @12_hats and use the hashtag #12hatsradio
Leave a 5-star review on Apple
Check out my YouTube channel, with raw interviews and hints and tips for Social Media and more: https://www.youtube.com/channel/UCUXMpOlkAKsNbto9MVnJPDw
Leave me a message via Speakpipe: https://www.speakpipe.com/12hatsmedialab and who knows I may replay the message next episode!
Help with paying the bills :}
Creating weekly podcasts is thirsty work, so why not shout Dave a tasty soy flat white?https://www.buymeacoffee.com/12hatsradio
Save the Planet! Buy ethical slow fashion from Stride Store! Use https://www.stridestore.com.au/?ref=3uxqxng2jgcq and the Coupon Code DAVEFROMHATSRAD to get 10% off your purchase!
Sign up to my podcasting for beginners course here: https://bit.ly/12hatsmediaschool
One on one podcast coaching is now available: https://bit.ly/12hatscoach
Want to hear next week's episode today? Become a Patreon supporter! As little as $5 US per month gets you early access, exclusive bonus content, ad-free shows and loads of other goodies when you sign up to the Bunker Buddy tier. https://www.patreon.com/12hatsradio
12 Hats Radio
All marketing podcasts are created equal, some are more equal than others. Rather getting technical, jargon-filled and dry. Join us each week as we chat a different marketer, podcaster or startup entrepreneur on their life journey and share light-hearted stories, a few laughs about failures and what wakes them up in the morning.
Why 12 Hats? Well that is the number of roles an entrepreneur plays when running their startup or a marketer plays when dealing with a client.
Meet the Hosts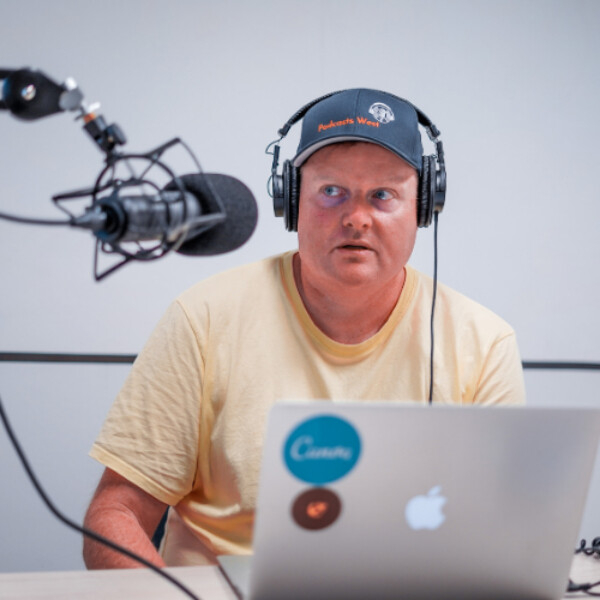 The Mastermind behind the 12 Hats Movement.
Dave has previously worked on community radio, has completed two Masters degrees in Marketing. He is also passionate about using the power of marketing and communications for social change and chatting to fellow entrepreneurs.
Whilst you are here why not check out his other project The Friendly Futurist, by clicking on the YouTube icon above?
Support Us