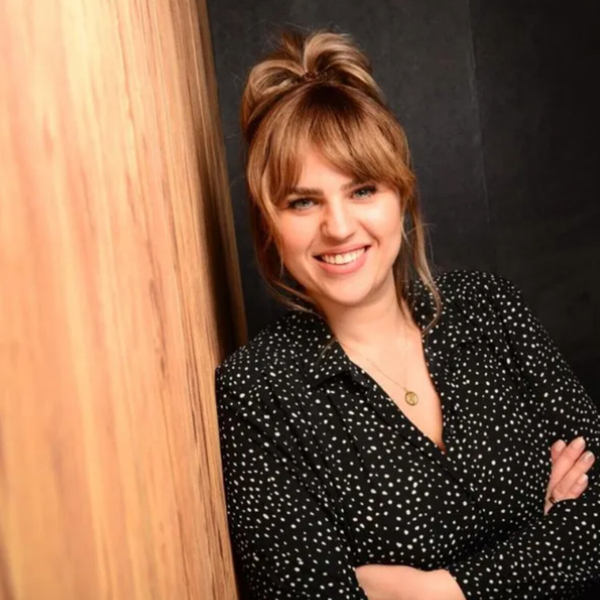 On the latest fintech podcast, Anthony Munns interviews Janine Otto aka Lady Fintech.
LinkedIn:
https://www.linkedin.com/in/janine-otto/
Janine's main areas of experience are in risk management for FinTechs.
Janine used to work for PayPal in Dublin in the Risk department for over 5 years and moved later on to a German FinTech as a Head of Sales. 
At the moment, Janine works as a senior consultant for FinTechs and banks, consulting also on risk and regulatory-related questions and issues for her clients.
Her deepest experience however is in risk management (like fraud, credit risk, legal, brand, and compliance risk) for FinTechs. 
Janine is also establishing a social media branding, called Lady FinTech.
With this, she is trying to teach people, who are interested in the FinTech space but don't have much knowledge, about the basics of FinTech.
Also, she hopes to spike interest in a younger group so that they may get interested in starting a career in that sector. 
Learn more about Janine at Lady-Fintech.com
Fintech Podcast: 8topod the 8topuz Financial Technology Podcast Hosted by Anthony Munns
8topod Fintech Podcast with Anthony Munns, Head of Digital and Communication at 8topuz.
8topod the 8topuz Podcast: FinTech Stories from the Underworld.
Welcome to 8topod! Hosted by the Head of Digital at 8topuz, Anthony Munns.
On this podcast we speak to some of the thought leaders and innovators in a wide-range of areas (investing, startups, fintech, etc.) to understand the tactics, tools, and practices they are using to succeed. 
We'll be joined by a range of amazing guests. The podcast episodes will be one-on-one interviews where we'll discuss the latest news, developments, and trends within the finance and business spectrum.
Whether you're an expert or you're just keen to learn more about business/finance, then this is the fintech podcast for you!
8topuz are the pioneers in AI-Based Automated Trading and Investing.