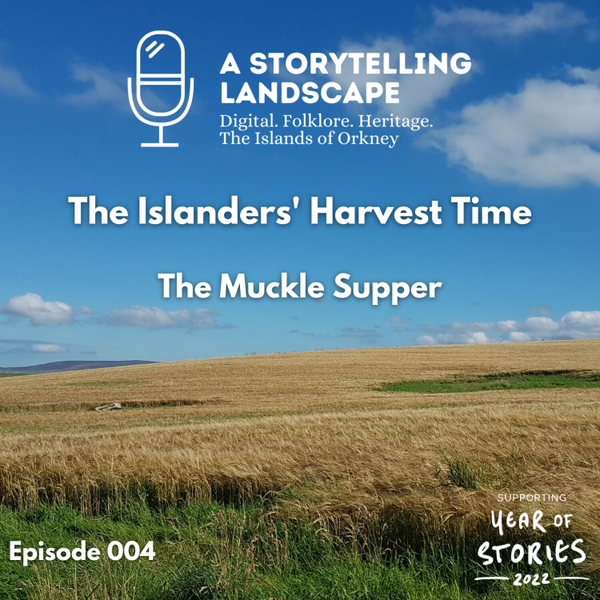 A Storytelling Landscape
A Storytelling Landscape - The Islanders' Harvest Time - The Muckle Supper
S1E4
35:00
November 2nd 2022
We invite you on a magical journey through our Island Storytelling Landscape. 
The latest instalment is from the time of The Autumn Equinox when the islanders reaped the Harvest of their hard toil on the land.
Discover the Muckle Supper celebrations of past island crofters and their relationship with the lands around their Toonships.
Listen to the present owner of the Mill Of Eyrland and the heritage of the Mill as the heart of these Orkney Islands' Toonships.'
Producer: Flow State Music
Storyteller: Lynn Barbour
Music: Fiona Driver & Graham Simpson
Thanks to the estate of George Mackay Brown for permission to use his words, poems and narratives, enriching the development of A Storytelling Landscape.
A Storytelling Landscape
A Storytelling Landscape | Digital. Folklore. Heritage. A series of podcasts and live streamed events from the Islands of Orkney. #YS2022
www.orkneystorytelling.com/astorytellinglandscape/