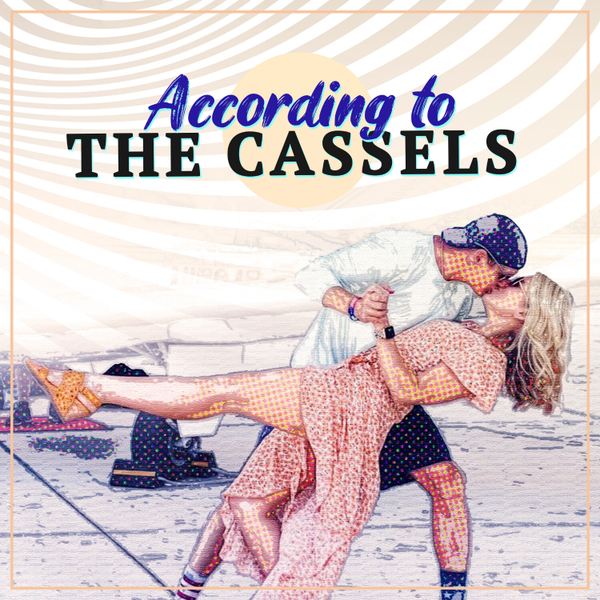 Tray is back on According To The Cassels and today we are discussing nutrition! Amy recently visited sports nutritionist Dr. Chase Banks for a body composition assessment. She shares what that appointment consisted of with us today.
Amy explains the importance of knowing what calories you are consuming rather than only focusing on being in a calorie deficit. Next, she tells us what Dr. Banks believes is the best way to achieve optimal fat burning. We also discuss the differences Amy can see when she eats before her workout vs. when she fasts and how best to replenish your body afterward.
Finally, we discuss how important it is to find the correct combination of macro-nutrients your body needs before talking about the importance of eating breakfast. Tune in to find out more about nutrition and body composition assessments!
Key Points From This Episode:
Catching up with Tray after his hiatus from the show. 
Amy's body composition assessment with Dr. Chase Banks. 
Discussing the difference between gaining weight and retaining water. 
What Amy's assessment with Dr. Banks consisted of.
The importance of considering where your calories come from.
How to achieve optimal fat burning. 
Eating before workouts vs. fasting and replenishing afterward. 
Figuring out what combination of carbohydrates, proteins, and fats your body needs.
The importance of eating breakfast. 
What Amy is eating post-workout. 
Tweetables:
"I want to empower myself to learn how to make the meal plans myself." — @amy_cassels [0:13:51]
"If I find something that I know is healthy and it works – I'll eat that every day." — Tray Cassels [0:16:50]
"If you want to have optimal fat burning, you don't want to combine carbs and fats in your meals." — @amy_cassels [0:17:27]
Links Mentioned in Today's Episode:
According to the Cassels
According to the Cassels is a podcast about marriage, family, faith, health, nutrition, fitness and so much more hosted by Amy and Tray Cassels.