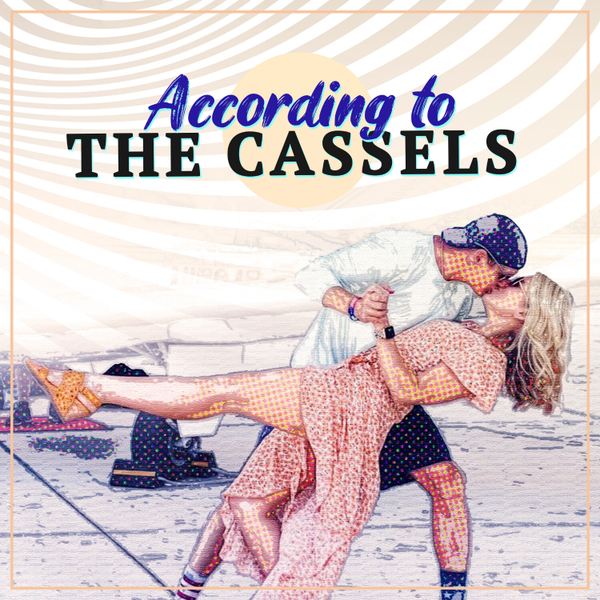 Welcome to a new episode of According to the Cassels! Today, we welcome philanthropist and inspirational ultramarathon runner, Mike Rouse! With a prison yard being the starting block of Mike's running journey, he has carried on this race for 35 years. Going from having a successful business career to being in jail for cocaine possession and use, Mike explores the ups and downs of his life, the heartbreaking stories and tragedies of loss, and how he has taken these and succeeded at turning running into an act of active meditation. While finding our why, our purpose, and finding something positive to shift our mindset,
Mike helps us understand the beauty and power of allowing our hardships and difficulties to fuel our passions. From running 961 miles in May for Military Awareness Month to a hotdog being his go-to race food, Mike shares his running tips and tricks and explains why the Military is so close to his heart. Mike's story is sure to leave you inspired!
Key Points From This Episode:
A welcome back to Tray Cassels!
An introduction to Mike Rouse and his astonishing 261 marathon career.
Mike Rouse's birthday run of 70 miles.
Mike's broad experience of working with different running-based companies, in all areas of the business. 
How Mike found his way into running. 
Looking at Mike's relationship with golf, his divorce, and how he found himself intertwined with drugs and alcohol.
Mike's arrest for possession of cocaine, and his 14-month jail stay on a 5-year sentence. 
The 31-31-31 run and the beginning of Joggin For Frogman.
Where Mike got his nickname "Pops".
How to sponsor Mike's miles (campaigns that support military veterans).
How to take your passions and use them to help others.
The preparation that Mike takes to keep his body running fit. 
Mike's favorite recovery food: how he swears by the hotdog. 
The spiritual and emotional impact of running on Mike.
Tweetables:
"My long-term goal was to someday own my own running store." — @runningrousey [0:07:56]
"A lot of people are not physically imprisoned but imprisoned in their mind." — @amy_cassels [0:11:37]
"Everybody has somebody whose life has been affected in a way that we didn't ask for, it just happens." — @runningrousey [0:23:58]
"That is my goal in life now, to be a giver and not a taker."— @runningrousey [0:24:43]
"God saved my life. But running gave me something I had never had before. It gave me positivity and it let me be free."— @runningrousey [0:35:19] 
Links Mentioned in Today's Episode:
According to the Cassels
According to the Cassels is a podcast about marriage, family, faith, health, nutrition, fitness and so much more hosted by Amy and Tray Cassels.