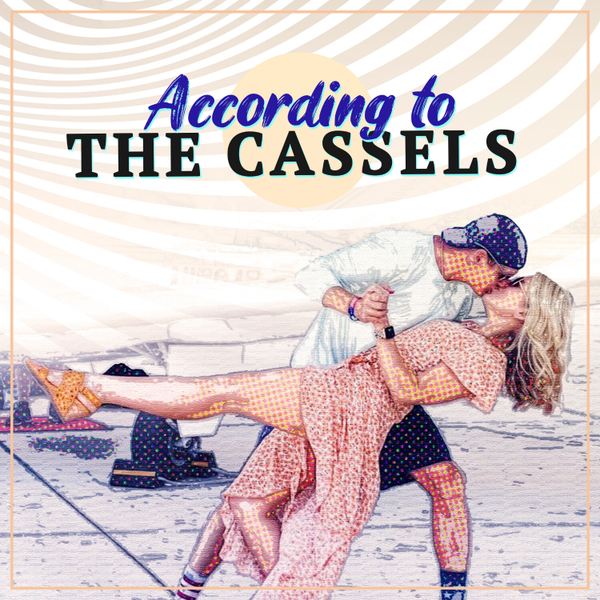 Today, we will be talking about weight loss and healthy living with guests, Andrew Brockenbush and John Kelley. Everyone wants to be healthy, feel good, and look good but daily pressures of life often get in our way of bettering ourselves.
Finding the motivation to start your journey can be difficult, particularly for people with anxiety and depression but reaching your health and fitness goals is still possible. Andrew and John were able to overcome these mental obstacles, allowing them to reach their health and fitness goals. In today's show find out more about what was initially preventing them from getting healthy and how they overcame it, the effects of depression and anxiety on weight loss, the unhealthy cycle of emotional eating, the significance of your mental health for your body health, examples of people who sustain healthy lifestyles, and the importance of drinking enough water. Stay tuned to be inspired and learn how to become a better and healthier you according to the Cassels!
Key Points From This Episode:
Welcome and introduction to today's guest. 
Background about Andrew and John's journeys to healthier living.
A brief discussion about bad eating habits and fast food.
Why your mental attitude towards your body matters.
How what people say about your body can negatively impact your health.
Andrew's and John's reasons for wanting to live healthier lives and lose weight.
Society's negative connotations about overweight people.
The mental roadblocks that Andrew and John have experienced on their journey.
Andrew shares how his struggles with anxiety and depression affected his weight loss.
Differences between men and women regarding mental roadblocks.
Ways anxiety and depression can enforce unhealthy habits.
Difficulties experienced in balancing healthy eating with demands from the family.
Small steps that someone can take to start eating better.
Examples of meals and foods to avoid when trying to lose weight.
Benefits that programs like Weight Watchers can bring.
Mental challenges that Andrew and John experienced while getting healthy.
The importance of holding yourself accountable for unhealthy lifestyle choices.
How the success of others can demotivate you to exercise.
Essential habits and approaches to sustaining a healthy lifestyle.
A brief discussion on how weight loss differs between different people.
Amy shares details about seven people she knows who live healthy lifestyles.
Some examples of healthy meal prepping.
Tweetables:
"The things that we say to our body in our mind, our body is listening." — @amy_cassels [0:08:49]
"We know what we have to do to sustain our bodies, to lose weight, and to be healthy but there is a lot of life that happens at the same time." — @abrockenbush [0:13:09]
"The hard part for me is, it always comes down to convenience." — John Kelley [0:28:37]
"Having you guys come in and provide those words of affirmation and encouragement for me has been very impactful because I have not changed a lot on the scale which can be very discouraging." — @abrockenbush [0:31:21]
"It's all about setting realistic expectations for yourself of what you can and can't do, as well as what you are willing and not willing to do." — @abrockenbush [0:34:25]
Links Mentioned in Today's Episode:
Andrew Brockenbush on LinkedIn
Andrew Brockenbush on Instagram
OMG! Even Co
John Kelley on Facebook
According to the Cassels
According to the Cassels is a podcast about marriage, family, faith, health, nutrition, fitness and so much more hosted by Amy and Tray Cassels.