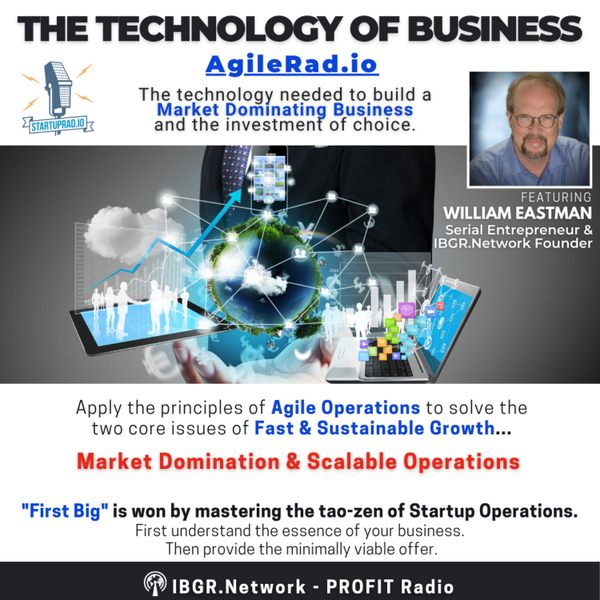 Show AGR1.01
Agilerad.io is the technology for building a market dominating business that becomes an investment of choice.
agilerad.io tech addresses the 3 core issues of business:
what you sell
who you sell to
how you sell
AGILERAD.IO: THE TECHNOLOGY OF BUSINESS
IBGR - the International Business Growth Radio is in alliance with StartupRad.io to share programming on our respective platforms.
AgileRad.io is IBGR's new radcasting (radcast - live radio podcast) platform focused on global startups and early growth firms looking for fast and sustainable growth.