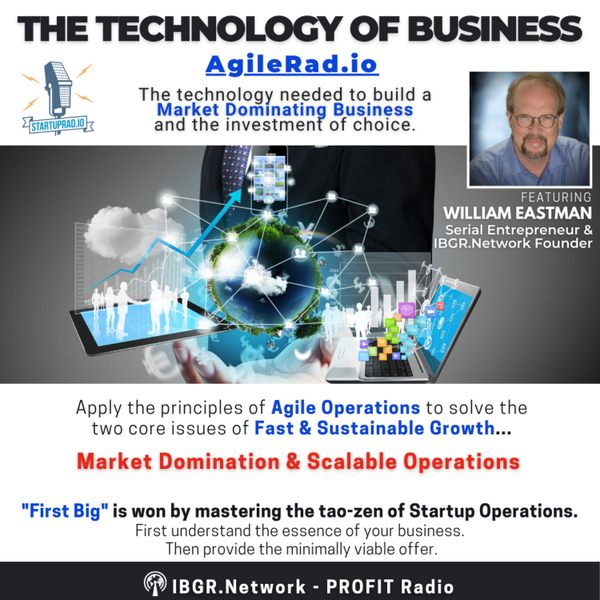 Show AGR1.03
What are the hidden concepts that make this possible?
Self Managed Organization
Phases and Stages of Growth
Building in Antifragile Principles
Management By Objectives
AGILERAD.IO: THE TECHNOLOGY OF BUSINESS
IBGR - the International Business Growth Radio is in alliance with StartupRad.io to share programming on our respective platforms.
AgileRad.io is IBGR's new radcasting (radcast - live radio podcast) platform focused on global startups and early growth firms looking for fast and sustainable growth.