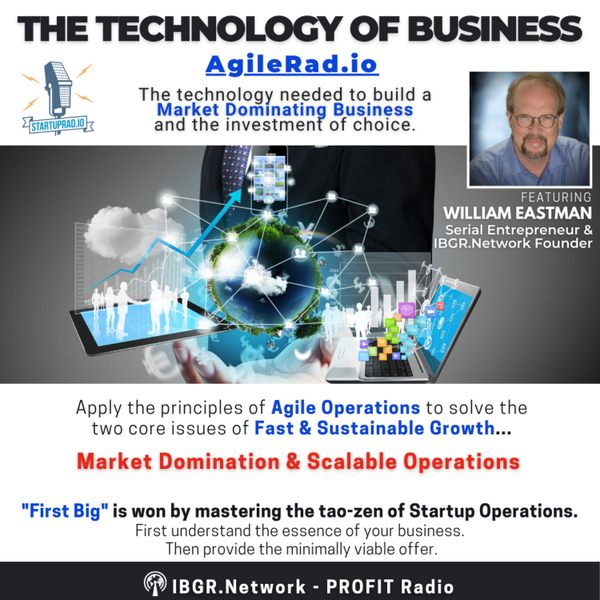 Show AGR1.02 When applied, what will the concepts produce?
clarity on the end game
what is the long game for the business and your role
sell, merge, liquidate, IPO?
skin in the game
as a member of the organization how do I benefit from helping you achieve the long game?
line of sight on progress
shared business goals and objectives
vertical alignment of employees with strategy
horizontal alignment of processes with end users
continuous feedback on performance
measurement system based on balanced scorecard
electronic and visual management of metrics
structured autonomy
top down - creating the structure where autonomy is possible
bottom up - taking initiative to solve problems at its level
AGILERAD.IO: THE TECHNOLOGY OF BUSINESS
IBGR - the International Business Growth Radio is in alliance with StartupRad.io to share programming on our respective platforms.
AgileRad.io is IBGR's new radcasting (radcast - live radio podcast) platform focused on global startups and early growth firms looking for fast and sustainable growth.