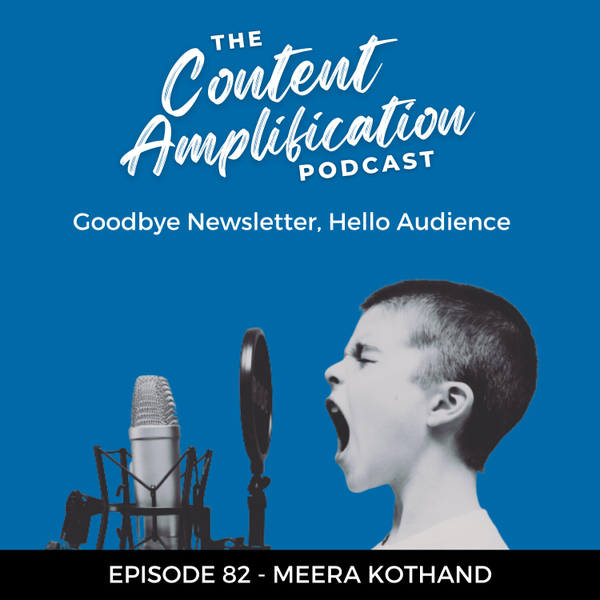 About my guest:
Meera is an email marketing strategist and 3X Amazon Best-selling Author of the books The One Hour Content Plan, The Blog Startup & But I'm not an Expert!. She is also the publisher of MeeraKothand.Com, an award winning site listed as the Top 100 sites for solopreneurs in 2020, 2018 and 2017 and the popular CREATE Planners. Using her unique Profitable Email System™ and ADDICTED Business framework, she makes powerful marketing strategies simple and relatable so that small business owners can build a tribe that's addicted to their zone of genius. She has been featured on Marketing Profs, YFS, Addicted 2 Success and several other sites. When she's not working with clients or on her next book, you can find Meera reading the Rebel Girls Series with her 8-year old daughter.
IG: https://www.instagram.com/meerakothand/?hl=en
FB: https://www.facebook.com/meerakothand/
Content Amplification Podcast
The Content Amplification Podcast is focused on you and giving you tangible and real life advice for your business content marketing. If you're doing a podcast, webinars, videos or blogging or live events then this podcast should be on your subscription list.