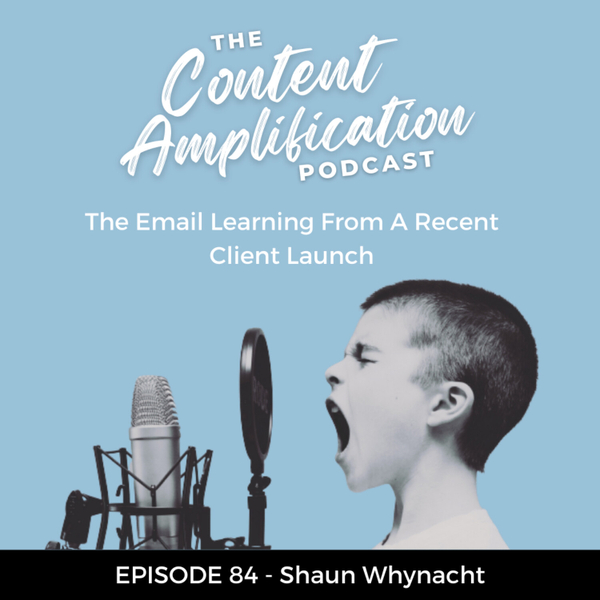 Last week I helped a client set up and launch their virtual event. The results of the email nurture were interesting to me and I want to share them with you in this episode.
Content Amplification Podcast
The Content Amplification Podcast is focused on you and giving you tangible and real life advice for your business content marketing. If you're doing a podcast, webinars, videos or blogging or live events then this podcast should be on your subscription list.