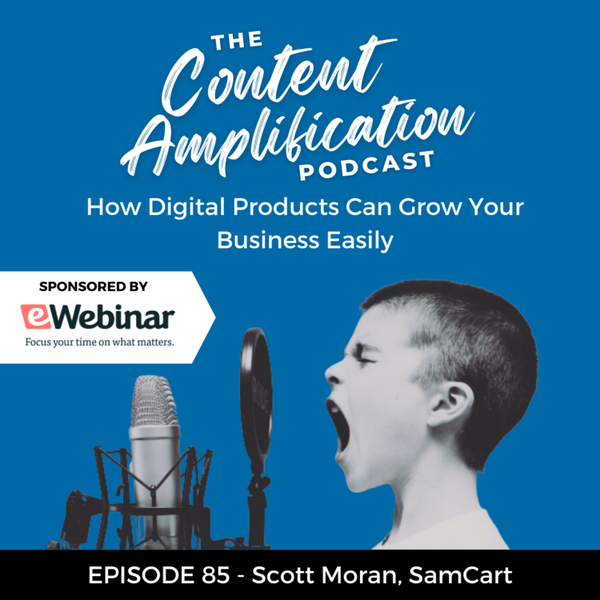 In this episode, I speak with Scott Moran, Co-founder of SamCart. We discuss the proper way to approach digital products in your business and what's holding you back from growing your bottom line without them.
Get a demo of SamCart Here : https://shaunwhynacht.com/recommends/samcart-demo/
Check out CreatorU: https://shaunwhynacht.com/recommends/samcart-creatoru/
===================
This podcast is sponsored by eWebinar | Designed for customer success and marketing teams, eWebinar delivers the perfect webinar again and again, without you there.
Learn More: https://www.ewebinar.com?via=shaunwhynacht
Content Amplification Podcast
The Content Amplification Podcast is focused on you and giving you tangible and real life advice for your business content marketing. If you're doing a podcast, webinars, videos or blogging or live events then this podcast should be on your subscription list.