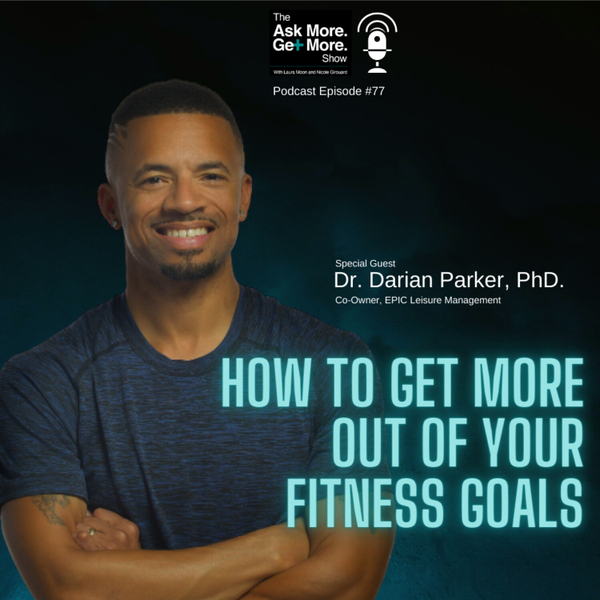 We are joined by Dr. Darian Parker, PhD., the co-owner of EPIC Leisure Management, to discuss how we can get more out of our fitness goals.
To start, he is helping us understand the 3 categories and what they mean in terms of our goals: Exercise, Physical Activity and Movement - because they all have different goals.
Ultimately, however, it's clear that most of us have no goals when it comes to our exercise, physical activity or movement routines, and more importantly most of us are not tested physically very often.
As Dr. Darian says, if you're comfortable, you're not growing and you're not improving!
In this episode:
0:00 welcome
1:51 how should we define exercise
2:19 the 3 categories of fitness
4:14 progress and change
5:35 chronic adaptation
7:04 exercise is not entertainment
9:06 embrace the hurt
10:43 accountability is key
11:58 you're feelings lie to you
14:15 friction points & your excuses
15:00 Realistic Entry Points
19:00 what are your expectations
You can find Dr. Darian here:
https://www.linkedin.com/in/darianpar...
https://www.elmadventures.com/
Join the movement!: https://www.bareslate.ca/membership-home
You can find us here:
Watch the Ask More. Get More. Show on YouTube: https://www.youtube.com/c/BareSlate
~~~~~~~~
Be a guest on the show!: https://bit.ly/3bDr81A
~~~~~~~~
Listen to the Bare Slate Get More. podcast: https://pod.co/get-more-with-bare-slate
~~~~~~~~
Website: https://www.bareslate.ca/
~~~~~~~~
LinkedIn: https://bit.ly/2zbafwD
~~~~~~~~
PR/Media Requests: [email protected]
*please note that some links may be affiliate links and we may receive a small commission. It does not affect you as the buyer at all. Thank you for supporting the show!
The Ask. More. Get. More. Podcast
Welcome to The Ask More. Get More. Podcast.
In depth conversations with Bare Slate Leaders Laura & Nicole as they talk to industry professionals to collaborate and share new thoughts, ideas, and practices in the ever changing world around us.
The aim of this show is to speak with, and learn from, subject matter experts to find out how they are Getting More out of their area of expertise, and how we can learn to Get More in that area too!
You are one conversation away from changing your life and getting more!