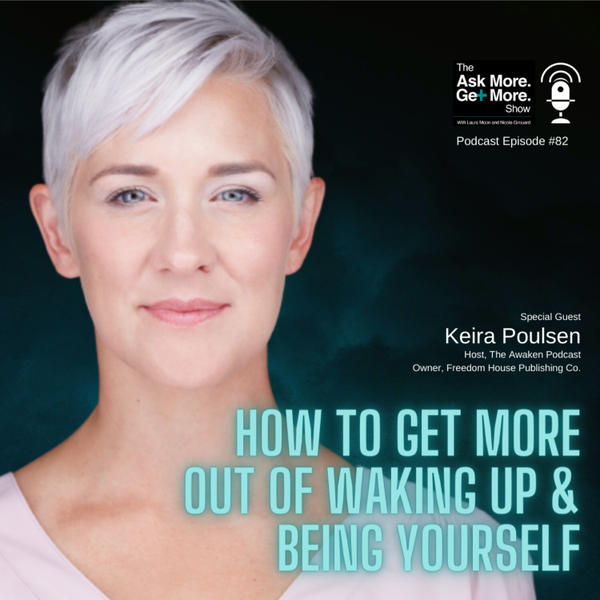 Today we are joined by Keira Poulsen to talk about how you can get more out of waking up and just being yourself!
Keira walks us through how fulfilling and amazing it is to identify and work with her natural talents, he purpose and simply being herself authentically each day.
Through routine, and a focus on remaining grounded, she has completely transformed her life (and herself) in just a few years and created a life and business she loves.
In this episode:
0:00 welcome
1:05 how do we wake up and just be ourselves?
2:18 identifying and tapping into our natural gifts
4:16 becoming yourself one step at a time
5:00 a growth mindset- remain open to who you are
6:04 are you afraid of your own goals?
7:52 daily routines
11:02 have you met YOU yet
12:15 the freedom to be yourself
13:03 your dedicated space
16:29 why you need to ground yourself
17:55 getting creative with small space
Join the Movement!: https://www.bareslate.ca/membership-home
About Keira:
Keira has created The Awaken Program and The Awaken Mastermind; programs designed to help leaders learn how to do their own daily healing work and awaken their ability to be leaders of light.
She is also the host of The Awaken Podcast; the creator of The Awaken Jewelry line and owner of Freedom House Publishing Co.
Keira believes that we all have a deep purpose that the world needs. And when we connect up to The Divine and remember our own inner Divinity, we can create massive change in this world.
You can find us here:
~~~~~~~~
Watch the Ask More. Get More. Show on YouTube: https://www.youtube.com/c/BareSlate
~~~~~~~~
Be a guest on the show!: https://bit.ly/3bDr81A
~~~~~~~~
Listen to the Bare Slate Get More. podcast: https://pod.co/get-more-with-bare-slate
~~~~~~~~
Website: https://www.bareslate.ca/
~~~~~~~~
LinkedIn: https://bit.ly/2zbafwD
~~~~~~~~
PR/Media Requests: [email protected]
*please note that some links may be affiliate links and we may receive a small commission. It does not affect you as the buyer at all. Thank you for supporting the show!
The Ask. More. Get. More. Podcast
Welcome to The Ask More. Get More. Podcast.
In depth conversations with Bare Slate Leaders Laura & Nicole as they talk to industry professionals to collaborate and share new thoughts, ideas, and practices in the ever changing world around us.
The aim of this show is to speak with, and learn from, subject matter experts to find out how they are Getting More out of their area of expertise, and how we can learn to Get More in that area too!
You are one conversation away from changing your life and getting more!