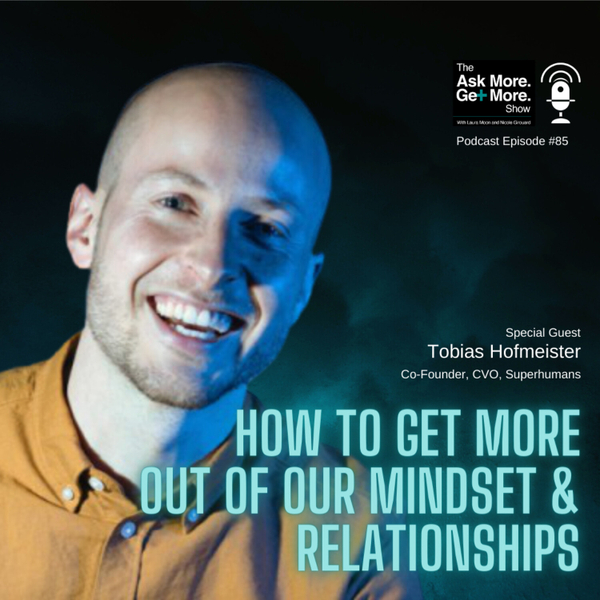 Today we are speaking with Tobias Hofmeister about how we can get more out of our mindset and relationships.
About Tobias:
I am infectiously enthusiastic about the unlimited opportunities laying ahead of us and have a gift to inspire the people around me to reveal and express their unique talents. I believe in the transformative power of community and create environments that radiate love, trust, honesty, openness and courage.
At Superhumans, I work on blurring the lines between entrepreneurship and spirituality. We're nurturing a community uniting positive people who are curious to explore deep into their human experience and the impact they can create in the world. As Head of Transformational Community at Pracademy, I support leaders in the innovation, design thinking and corporate transformation space to learn from each other, support each other through challenges and celebrate wins on their journeys to amplifying their impact.
Let's co-create a world of conscious, transformative business!
https://linktr.ee/TobiasHofmeister
JOIN THE MOVEMENT TODAY: https://www.bareslate.ca/the-get-more-movement
~~~~~~~~
Watch the Ask More. Get More. Show on YouTube: https://www.youtube.com/c/BareSlate
~~~~~~~~
Be a guest on the show!: https://bit.ly/3bDr81A
~~~~~~~~
Listen to the Bare Slate Get More. podcast: https://pod.co/get-more-with-bare-slate
~~~~~~~~
Website: https://www.bareslate.ca/
~~~~~~~~
LinkedIn: https://bit.ly/2zbafwD
~~~~~~~~
PR/Media Requests: [email protected]
*please note that some links may be affiliate links and we may receive a small commission. It does not affect you as the buyer at all. Thank you for supporting the show!
The Ask. More. Get. More. Podcast
Welcome to The Ask More. Get More. Podcast.
In depth conversations with Bare Slate Leaders Laura & Nicole as they talk to industry professionals to collaborate and share new thoughts, ideas, and practices in the ever changing world around us.
The aim of this show is to speak with, and learn from, subject matter experts to find out how they are Getting More out of their area of expertise, and how we can learn to Get More in that area too!
You are one conversation away from changing your life and getting more!