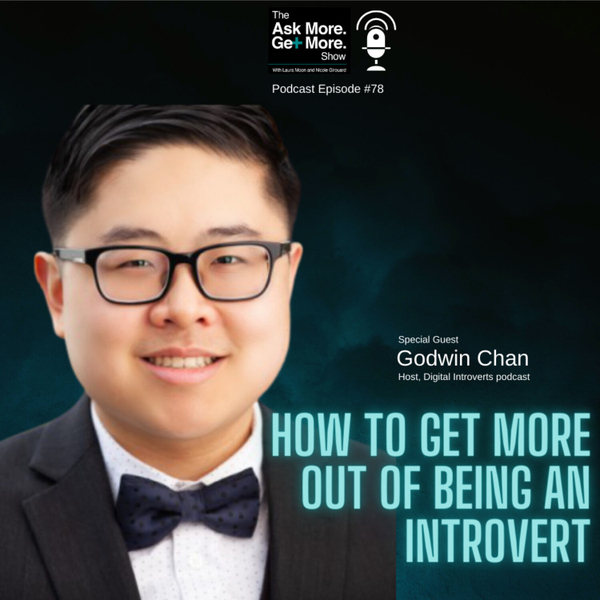 Today we are joined by Godwin Chan, the Host of the Digital Introverts podcast, and we are discussing how you can get more out of being an introvert online.
For many of us the idea of putting our thoughts, voices, pictures, or faces online brings on a sense of dread, and does not feel good to those that value privacy and deeper relationships.
However, Godwin has figured out a way to leverage technology and cultivate an online presence that is comfortable; because as we all know, the ability to network and build a presence online today is crucial for making friends and building our careers.
It's all in how you choose to approach it!
In this episode:
0:00 welcome
2:13 how introverts can take action online
6:27 mastering the skill of being uncomfortable
9:31 how to put yourself out there
12:16 digital introverts networking
16:13 engaged at a distance
17:00 self-limiting beliefs
You can find Godwin here:
LinkedIn: linkedin.com/in/godwinhschan
Twitter: twitter.com/godwinhschan
Instagram: instagram.com/godwinhschan
Facebook: facebook.com/godwinhschan
Medium: medium.com/@godwinhschan
Podcast: digitalintrovertspodcast.com
YouTube: youtube.com/user/godwinhoksumchan
JOIN THE MOVEMENT: https://www.bareslate.ca/membership-home
You can find us here:
Watch the Ask More. Get More. Show on YouTube: https://www.youtube.com/c/BareSlate
~~~~~~~~
Be a guest on the show!: https://bit.ly/3bDr81A
~~~~~~~~
Listen to the Bare Slate Get More. podcast: https://pod.co/get-more-with-bare-slate
~~~~~~~~
Website: https://www.bareslate.ca/
~~~~~~~~
LinkedIn: https://bit.ly/2zbafwD
~~~~~~~~
PR/Media Requests: [email protected]
*please note that some links may be affiliate links and we may receive a small commission. It does not affect you as the buyer at all. Thank you for supporting the show!
The Ask. More. Get. More. Podcast
Welcome to The Ask More. Get More. Podcast.
In depth conversations with Bare Slate Leaders Laura & Nicole as they talk to industry professionals to collaborate and share new thoughts, ideas, and practices in the ever changing world around us.
The aim of this show is to speak with, and learn from, subject matter experts to find out how they are Getting More out of their area of expertise, and how we can learn to Get More in that area too!
You are one conversation away from changing your life and getting more!