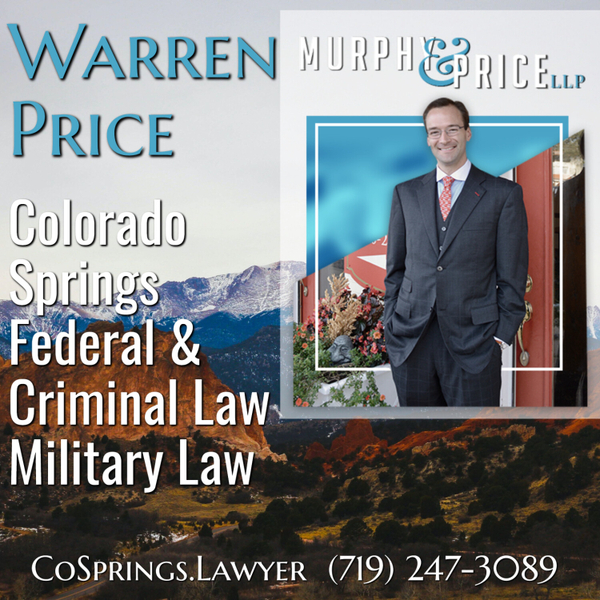 Warren Price's passion for defending people within the legal system began on Colorado's Front Range in Boulder, where he grew up. This decision was not taken lightly, and he went on to attend Georgetown University and Catholic University School of Law on the East Coast.
Upon graduation, Warren was employed by a criminal defense law firm and quickly became one of their managing partners. Since the firm was located in Annapolis, Maryland, Warren became experienced in defending active duty military personnel. He then jumped at the chance to return home to Colorado and volunteer when his firm explored the idea of expanding to Colorado Springs.
At the Law Office of Warren D. Price, our clients receive a full range of legal services, including criminal defense, military court martial defense, DUI and traffic offenses, and legal assistance for tourists visiting Vail Valley and Summit County. Our law firm prides itself on providing our clients with knowledgeable and experienced lawyers who match and exceed the skills of our more expensive Colorado Springs-based and national competitors.
Our criminal defense attorneys understand that every case is unique and requires tailored legal advice. We are committed to building long-standing relationships with our clients and achieving their goals in a timely manner. Additionally, we treat our clients with empathy and respect, ensuring they feel heard and understood.
Each member of our team brings a high level of experience and a unique perspective to the firm. This gives us the resources to solve even the most complex legal problems. We understand that legal issues can be overwhelming, but our team is dedicated to providing compassionate guidance and personalized solutions for each client.
The Law Office of Warren D. Price has recently been featured on The Attorney Post podcast, showcasing our dedication to providing high-quality legal services and personalized attention to each client's needs. Our firm is committed to staying up-to-date with the latest legal trends and techniques to provide the best possible representation for our clients.
If you are facing a legal issue, do not hesitate to contact us today to schedule a consultation. Our team is dedicated to helping you navigate the legal system and achieve the best possible outcome for your case. With the Law Office of Warren D. Price on your side, you can trust that your case is in good hands.
Murphy & Price LLP
10 Boulder Crescent
St # 301,
Colorado Springs, CO 80903
SPONSORS:
https://TheAttorneyPost.com/groove
The Attorney Post
Welcome to the attorney post, your source for the inside scoop on current legal news. On this podcast we will interview leaders in various facets of the legal field, help you to understand the various ins and outs of what they do, and cover the basis of some of the most burning questions people have when looking into these facets of law.
SPONSORS: Injury Attorney Leads and ROCKETSEO
https://mva.injuryattorneyleads.com
Meet the Host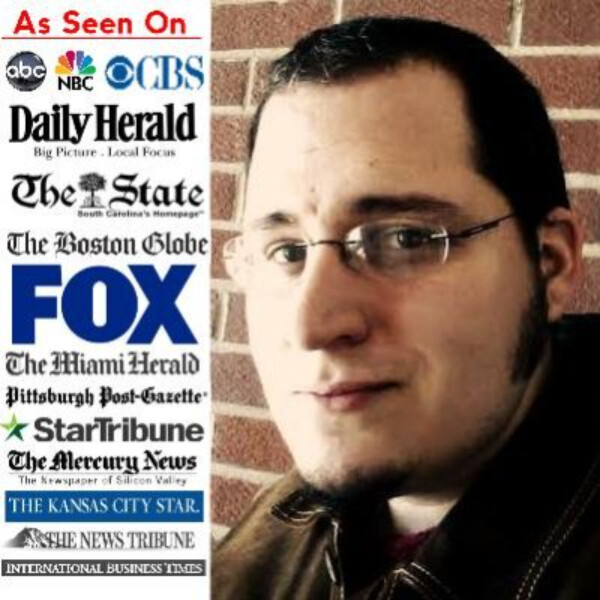 Justin West is a digital marketer and the chief cook and bottle washer at Hundreds of Customers LLC, and the host of The Attorney Post.
Justin holds a BA in Philosophy and a BA in History. He dabbled in going to law school (but really just "liked taking the pLSAT tests) and got into marketing as he was pursuing his Ph. D. in Philosophy. Married with 5 kids, he jumped into entrepreneurship and never looked back.
He loves meeting new people and learning from the life experience of each attorney he get's the opportunity to speak with.