We recently had Bahaia from Austin join us in the studio. Surprisingly, we found out that before becoming a belly dancer, she was a competitive Scottish Highland dancer and that her love for it waned because there was no room for expression in the dance.
Something that also came up several times was the importance of having a guide; someone with more experience or knowledge who can lead you into a richer belly dance experience.
During this episode of the Baby Boomer Belly Dancer, we talk about:
00:00 How Bahaia got into belly dancing at the age of 15
07:07 First solo belly dance performance in Austin
07:55 When Bahaia came onto Karen's radar
12:45 Great training from early instructors and making connections
15:31 Bringing in a dancer from Greece to Austin and doing events/workshops
20:31 Having enthusiasm and skills from outside of the dance world
21:30 The rise of the Austin Belly Dance Convention
23:24 Karen's CD release of "Mystery and Mastery" at the convention
24:42 Taking a "back seat" to strong, definitive instructors
26:07 Dancing at The Sands in Houston before 9-11
28:40 The "real deal" vs fantasy... friendships and music
31:07 Being a third generation "camper" and fun hosting belly dance camps
36:36 Everyone was coming down to San Antonio to take Karen's classes...
38:07 Belly dancing to live music and "How do I get in on that?" with Project Band
40:58 When the National Arab Orchestra (NAO) Takht Ensemble came to San Antonio
44:10 Having a different mindset and soaking in every bit of the music
49:50 Collaborating to have belly dancers on stage with the NAO for the first time
50:20 Bahaia's new project with belly dancers performing to new original compositions
57:16 Who is Bahaia's "hero' in the belly dance community?
58:59 Greatest pet peeve(s) and greatest benefits of the belly dance industry
Bottom Line: Just do things and get out there; knowing that getting recognition as a dancer and teacher can bring out the snarky in some folks.
Baby Boomer Belly Dancer
From the mind of Karen Barbee Adkisson, with production assistance from Gyon Jackson and Kathy Swanson, we give you the new video podcast: BABY BOOMER BELLY DANCER.
From a lifetime of performing to recorded music to pioneering Project Band, a live music performing experience, Karen discusses the impact belly dance has had on her life over the past 45 plus years.
The stories and experiences that Karen will share are raw, vulnerable, honest and unfiltered ... are you ready?
Join us as Karen's inquisitive mind and unique perspective on a wide array of topics inspire, educate, and even entertain your sensibilities... because everything comes back to belly dance.
Episodes released every Saturday.
A VOD|POD MEDIA PRODUCTION
Meet the Hosts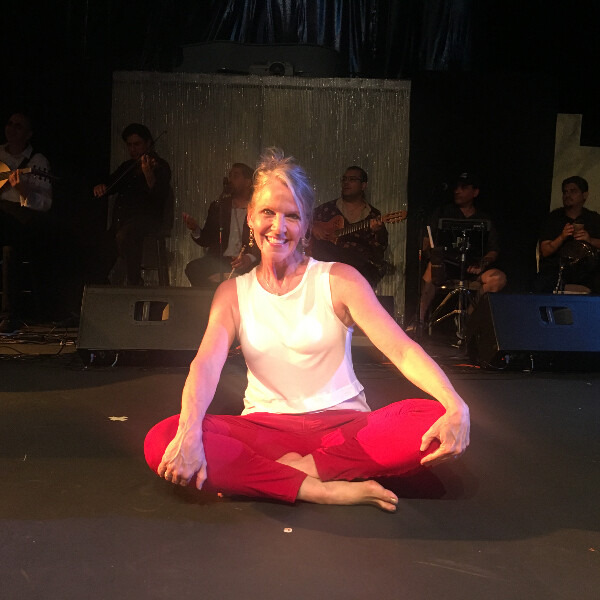 With over 40 years in her chosen craft of belly dancing, Karavan Studio owner and professional belly dancer, Karen Barbee Adkisson, has been teaching students the art of belly dance techniques for more than 30 years and is dedicated to keeping live music performances as part of this artful cultural dance.
Karen's expertise at the national and international level is technique and professional progression. With an analytical background, her methodical approach to belly dancing integrates movement analysis; breakdown of that movement; and then relating it in a logical fashion to her students.
Karavan Studio in San Antonio, Texas has been home to belly dance training for all ages and fitness levels since 1988. From beginners to the competitive performer, women of all ages learn the art of belly dancing in a structured, culturally respectful environment.
To accommodate busy lifestyles, you can learn how to belly dance using Karen's proven, structured approach whenever and wherever you want online as well as in live private and group settings.
Check out more about Karen Barbee and Karavan Studio:
Baby Boomer Belly Dancer vodcast
Karavan Studio with online and live belly dance options
Your free trial of Karavan Online
Get Karen's Top 20 Philosophies eBook
Find out about Karen's Karavan Online Masterclass