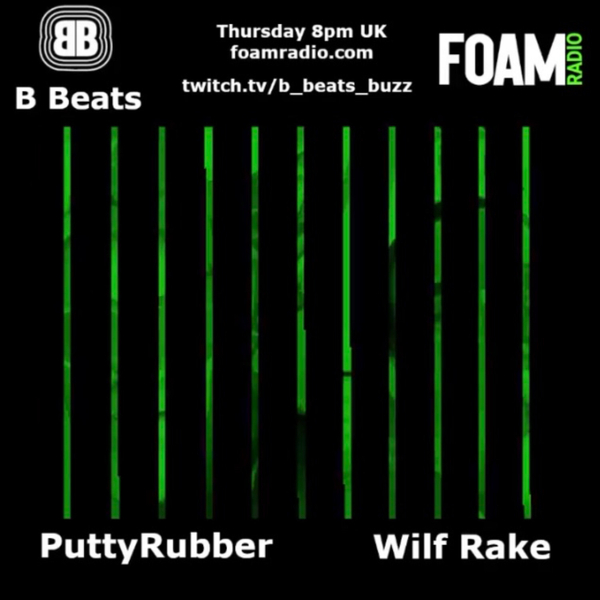 B BEATS on FOAM RADIO
B Beats on Foam Radio: Puttyrubber with Wilf Rake, Techno/Brokenbeats/Leftfield/electro/IDM/Acid
This episode of B Beats on Foam Radio sees PuttyRubber back at the controls. She has mixed up her favourite kind of techno, electro, broken beats and IDM. She has an exclusive guest mix from Wilf Rake. Wilf Rake is a musician, DJ and label head at Birmingham-based Local Network Records (@localnetwork.records). He has crafted a mix of tunes that balance weird noises and high-energy grooves, ranging from ambient to techno, bass, breaks and beyond. This episode had persistent connection issues so the apologetic talky bits have been dropped for just the pure mixes. Enjoy!
B BEATS on FOAM RADIO
B BEATS resident DJ's on weekly rotation, with special guests.
Journey into 2 hours of quality eclectic beats: electronica, deepest house, via tech to techno, breaks and more...
Broadcast live on FOAM RADIO Thursdays 8pm-10pm Uk, 3pm EST, Midday PST.
B BEATS is a dj collective based in Brighton, Bristol, Brixton & beyond. With a shared passion for beats, bass & bringing people together, they've hosted club fundravers for bee conservation & held parties in fields for their B BEATS community.