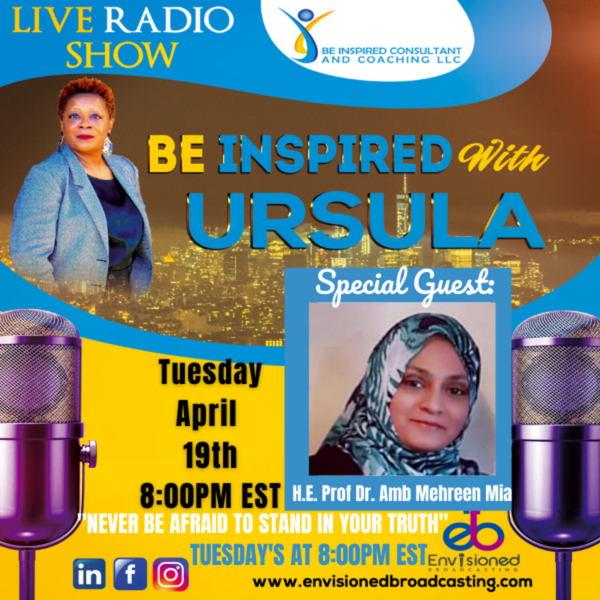 Dr. Mehreen shares the importance of women living their life to the fullest. Many times this part of life is put on hold due to not feeling worthy. As women we must be empowered to establish self-worth and self-development in order to help others. You are born as a gift unto you. Become the best version of you and whatever you are encountering look at it as a teachable moment. Embrace your life situations.
Be Inspired with Ursula
Be Inspired with Ursula is a show that shares inspiration, encouragement, and the life's journey of women that are taking the lead to stand in their truth. Every show, Ursula speaks with women that are taking the lead by sharing their journey which instills personal growth and development to allow them to embrace and pursue their purpose.