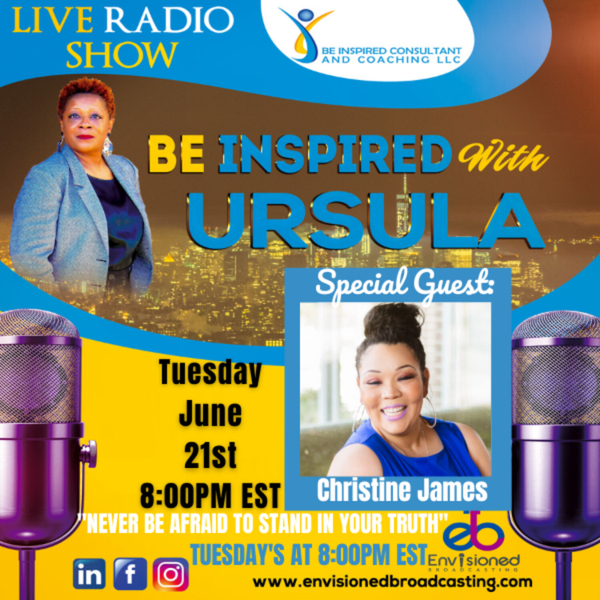 There became a point in Christine's life when she wanted to work in her gift by reaching out and speaking life into women that were ready to start over again. The women that were in her path were critical of themselves when they made mistakes. Christine shared how God wanted them to step out and stop buying into their excuses. She stressed to the women they are not to settle because it is time for them to come out of hiding.
Be Inspired with Ursula
Be Inspired with Ursula is a show that shares inspiration, encouragement, and the life's journey of women that are taking the lead to stand in their truth. Every show, Ursula speaks with women that are taking the lead by sharing their journey which instills personal growth and development to allow them to embrace and pursue their purpose.