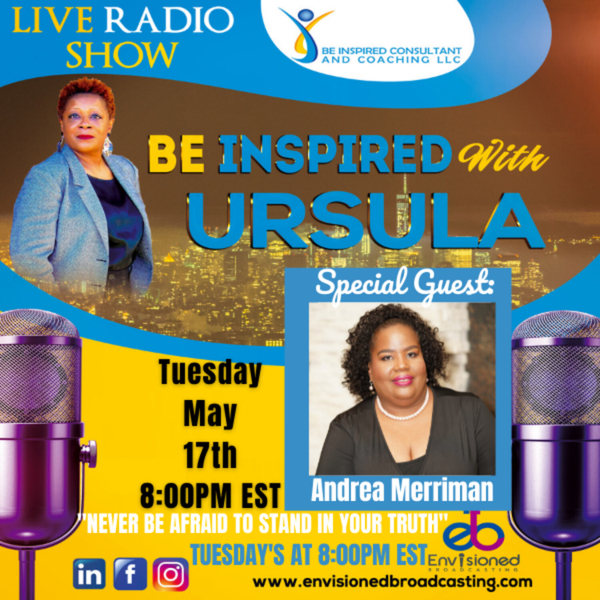 Andrea shared the love of her beautiful Mother that was always there for her but she realized she didn't appreciate it as a child. As Andrea was taught how to pray and walk by faith, this allowed her to take on her journey of motherhood. Joy and pain entered her home and she realized how important it was to revisit her Mother's teachable moments that allowed her to take back her power and life.
Be Inspired with Ursula
Be Inspired with Ursula is a show that shares inspiration, encouragement, and the life's journey of women that are taking the lead to stand in their truth. Every show, Ursula speaks with women that are taking the lead by sharing their journey which instills personal growth and development to allow them to embrace and pursue their purpose.