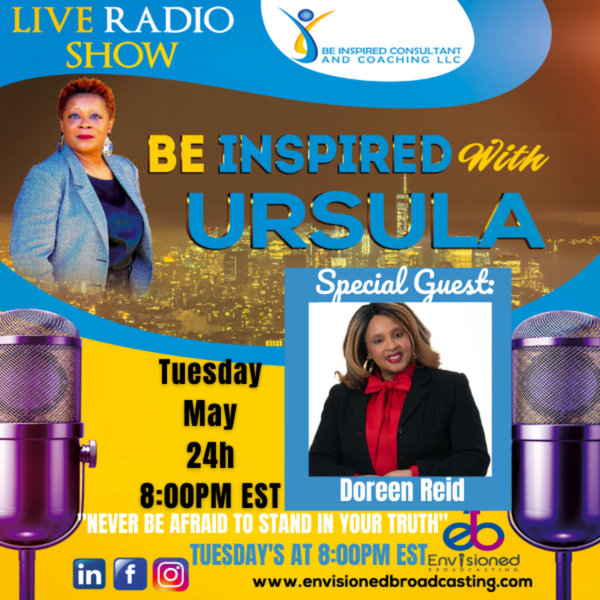 Being a single mother with no support system and direction was the start of Doreen's life as a teen. The start of her journey taught her to cling to God for wisdom. She expressed when a Mother experiences the pain of brokenness and hurt she must rely on the amazing POWER of God. Take a moment to find that quiet place and allow God to step into your room with His power. Stay in prayer and always pray for your children.
Be Inspired with Ursula
Be Inspired with Ursula is a show that shares inspiration, encouragement, and the life's journey of women that are taking the lead to stand in their truth. Every show, Ursula speaks with women that are taking the lead by sharing their journey which instills personal growth and development to allow them to embrace and pursue their purpose.