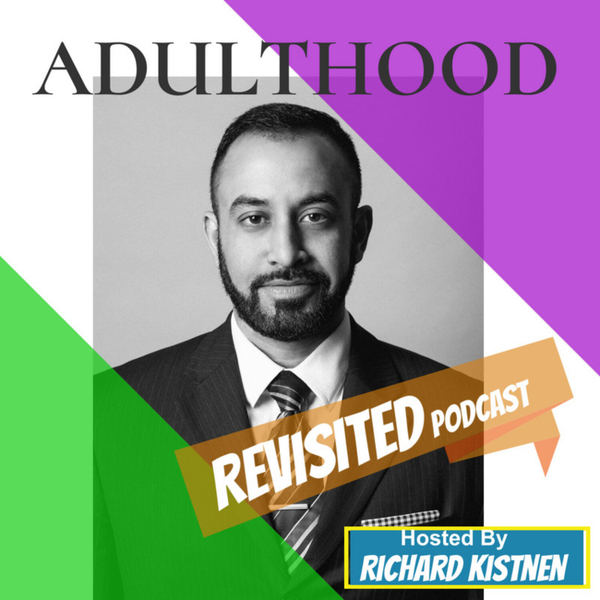 Adulthood: Revisited
Episode 100: Celebrating and Reflecting on 100 Episodes with Stefany Reveron
S1E100
57:58
February 5th 2021
I'm so elated to share this with you.
I've reached 100 episodes of the Adulthood:Revisited Podcast!
What an incredible experience it's been!
It hasn't always been easy - it's not easy to remain consistent for a 100 of anything!
I've endured tech failures, scheduling hiccups, editing blunders, and certainly my dog and co-host, Uncle John, snoring in the background!
Fortunately, I've enjoyed every moment producing this podcast.
To make it even more special, everyone in my life has been incredibly supportive in this endeavor!
When I launched the first episode, I shared that my girlfriend, Stefany Reveron, who was upset with me for coming back from a party in a drunken stupor, cared enough and was courageous enough to ask me whether I was happy with my life.
Sure, I was content, but almost nothing in my life was what I thought it would've been.
And, thus, the Adulthood:Revisited Podcast was born!
In this episode, Stefany sits down with me for a conversation where we look back at that moment.
We talk about her experience living and observing a "creative," and some challenges that come with that (like late nights on the laptop).
Stef explores some themes she's pulled away from her 2020 experience, and what she enjoys about the podcast, as someone who's intimately connected to it, and also a listener.
Come chill, hang out, and laugh with Stef and I on the 100th episode of thee A:R Podcast, and you can listen by clicking the button below.
Are You Happy? This is the Adulthood:Revisited Podcast.
Adulthood: Revisited
I dunno about y'all, but in the last few years I've been trying to figure who I am.
I've asked myself who am I as a person, as a man, as a partner in relationship, who am I in business.
I wonder if who I am is really who I want to be
If not, when did it change, and what can I do to tap into who I really want to be.
If you've asked yourself questions like these, then I invite you to join me on this journey, Adulthood: Revisited.