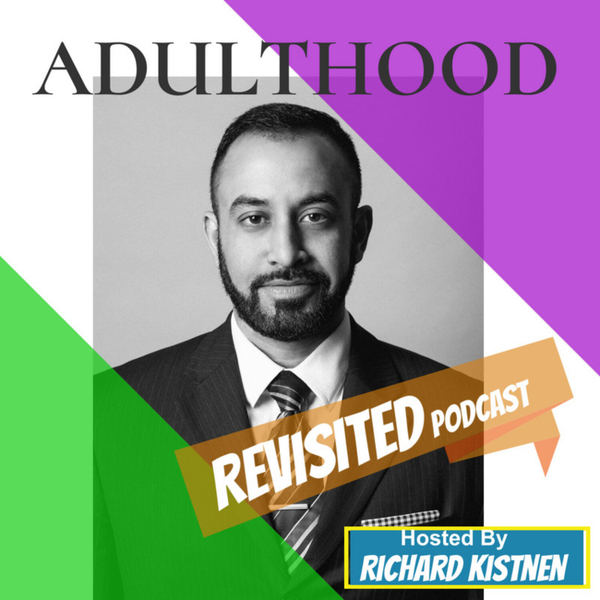 Adulthood: Revisited
Episode 102: Crafting a Life You Enjoy By Choice with Todd Foster
S1E102
47:15
February 13th 2021
Greetings, A:R Nation!
I hope this episode finds you well and in peace.
On this episode, we have Todd Foster as a guest.
I've come to know Todd through our work in the affiliate marketing space.
I wanted to share Todd and his story with the world because I do believe that a lot of people can see themselves in what he shares.
Todd shares some of his childhood experiences with us, including his knack for sports, and how that started to define where and how he wanted to spend his energies.
He talks about his experiences in the Armed Forces, how they shaped what he wanted to do with the rest of his life, and how that experience took to starting a music studio after his service ending.
Todd's story then goes to where many of our stories go - finding our way to a job that's good, secure and fulfilling, meeting many of our needs, though maybe suppressing some of our wants.
He talks about career shifts, family life, evolving priorities, and how all of that has led him to pursuing affiliate marketing - for him, a space where he can leverage all of his experiences to build his business and brand.
Todd also leaves us with some sage advice about spending time figuring not only things you like to do in the world, but as importantly, things you don't like so you can avoid them.
See what ya' got, then go get what you want. This is the Adulthood:Revisited podcast.
Connect with Todd:
Adulthood: Revisited
I dunno about y'all, but in the last few years I've been trying to figure who I am.
I've asked myself who am I as a person, as a man, as a partner in relationship, who am I in business.
I wonder if who I am is really who I want to be
If not, when did it change, and what can I do to tap into who I really want to be.
If you've asked yourself questions like these, then I invite you to join me on this journey, Adulthood: Revisited.