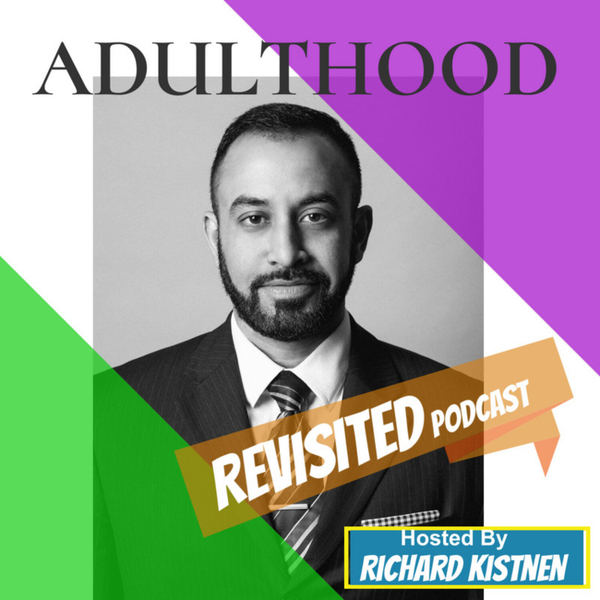 Adulthood: Revisited
Episode 85: Money Management Mastery and Faith-Based Wealth Building with Financial Transformation Coach Elizabeth Buko
S1E85
1:00:24
December 11th 2020
What's going on, A:R Nation?!
Let's talk money!
In this episode of the A:R Podcast, I'm talking with Elizabeth Buko.
She is a Financial Transformation Coach, helping female professionals and entrepreneurs improve their relationship with money, and empower them to build wealth using faith-based principles.
Elizabeth's journey to where she is now may not be very different from your journey.
She graduated university and obtained a Master's Degree in Chemical Engineering. Her plan was to find a well-paying, secure job that would finance her life, and she succeeded in accomplishing just that.
Elizabeth found a job in a big oil-and-gas company, and was there for seven years, and that's where the story threads come undone.
She shares that she was suddenly made redundant (otherwise fired, as we say here stateside).
At the time she was let go, Elizabeth was 7 months pregnant, and she and her husband were just closing on their first home.
Although she had a savings cushion to rely on, that whittled away over a few months.
Elizabeth shares how one of her most challenging obstacles was overcoming her ego, and being ok with her husband being the sole provider.
She recounts her experience spending hours in their basement, reading books, and calling upon her faith to show her what her next steps are.
Elizabeth reveals that, almost happenstance, the idea to become a financial transformation coach came to her, and that she had to push through even in the face of those initial entrepreneurship failures (you know, like creating a webinar with no one showing up or buying).
She shares with us some of her knowledge on building with and transforming our respective relationships with money to lead more empowered and fulfilling lives.
Elizabeth also has a book coming out that she co-authored, "Fiercely Faithful: Be Inspired, Find True Purpose and Live a Miraculous Life," and you can get your copy for just $1 starting Tuesday, December 15!
Always have faith in yourself. This is the Adulthood:Revisited Podcast.
Connect with Elizabeth:
Adulthood: Revisited
I dunno about y'all, but in the last few years I've been trying to figure who I am.
I've asked myself who am I as a person, as a man, as a partner in relationship, who am I in business.
I wonder if who I am is really who I want to be
If not, when did it change, and what can I do to tap into who I really want to be.
If you've asked yourself questions like these, then I invite you to join me on this journey, Adulthood: Revisited.