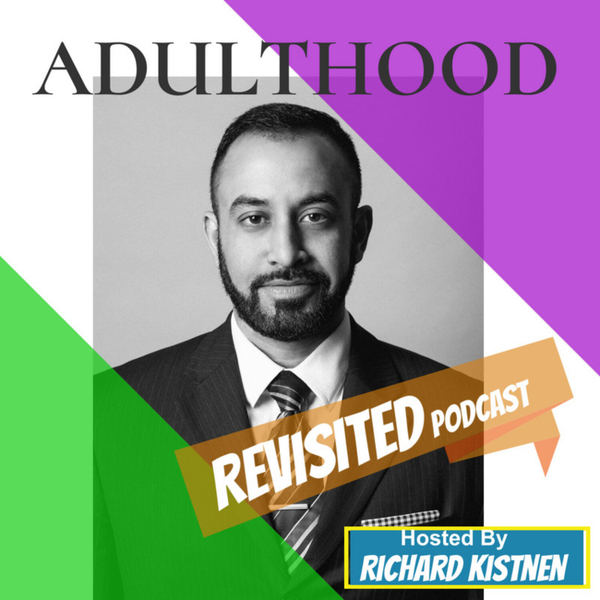 Adulthood: Revisited
Episode 95: Finding Your Voice When You're The Black Sheep in the Billionaire's Family with Elizabeth Green
S1E95
54:32
January 15th 2021
Hello, my friends!
I hope all is well with you and those in your life!
Have you ever heard someone share that you oughtn't judge someone else because you don't know what it's like to walk in their shoes?
Well, saddle up, my friends, because on this episode, I'm happy to feature my friend Elizabeth Green.
Elizabeth is a restaurateur here in NYC, owner and proprietor of PlantedNYC.
She's also the author of her recently published memoir, "Not In The Script."
Elizabeth is also sister to billionaire businessman Sir Philip Green, the chairman of the Arcadia Group.
In this conversation, Elizabeth opens up about her decision to writing her book (and her decision to share very openly and transparently).
She dives into her experience in her family, from feeling oft-overlooked by their mom, to being not invited at her famous brother's events.
Elizabeth discusses some of the incredibly engaging stories that she shares in her book, including her decision to end her marriage, romance and sex in India, as well as an abortion early on in her life.
We talk shop, and some of the challenges Elizabeth has faced operating her restaurant here in NYC (by reason of being a woman, by reason of being an immigrant, by reason of her family ties).
Finally, Elizabeth leaves us with a super-powerful lesson that would improve so many relationships and so many lives if we took action on it.
Walk a mile in these shoes. This is the Adulthood:Revisited Podcast.
Connect with Elizabeth
Adulthood: Revisited
I dunno about y'all, but in the last few years I've been trying to figure who I am.
I've asked myself who am I as a person, as a man, as a partner in relationship, who am I in business.
I wonder if who I am is really who I want to be
If not, when did it change, and what can I do to tap into who I really want to be.
If you've asked yourself questions like these, then I invite you to join me on this journey, Adulthood: Revisited.