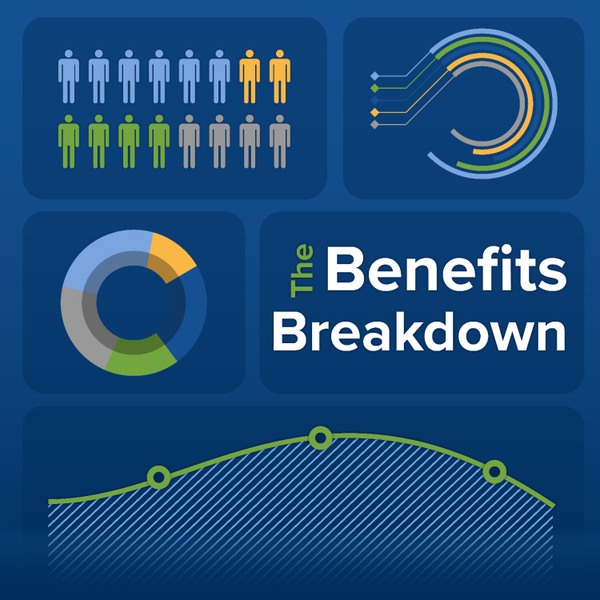 Jared, Vanessa and Adam are joined by Chief Population Health Officer of Airrosti, Dr. Chris Cato.  The team explores the current state of the musculoskeletal (MSK) industry and how virtual care has directly impacted strategies for employers. MSK conditions make up 19% of all healthcare visits and continue to evolve and impact other forms of care. Dr. Cato also dives into the indirect costs of MSK issues such as absenteeism, productivity, lost wages and behavioral health. 
Connect with the hosts:
Benefits Breakdown
It's no secret, employee benefits are complicated. We're here to break things down and help you build a roadmap for your approach to benefits. Together with our expert guests, we'll explore complex, counterintuitive, and compelling topics that give you a better understanding of the "whys" of the industry.