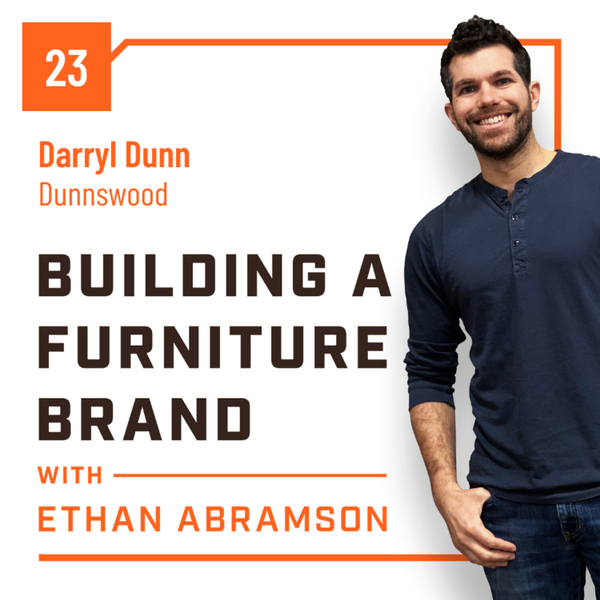 On this episode, host Ethan Abramson sits down with Darryl Dunn, owner of the San Antonio, TX based furniture company Dunnswood.
This episode is brought to you by Jobber - getjobber.com/ethan
Darryl has been running his own successful furniture company since 2014. He's been putting in the work for a long time and it shows. These last few years he has really been hitting his stride, with a packed client list, a fast growing book of press, even adding employees to the shop. 
Darryl has stuck with his own vision, his own rules, his own artistic sensibilities, and it is truly paying off for him.
Follow along as we talk about how he has grown his business, his view on the industry, his own personal rule book for success, and much more.
Building a Furniture Brand with Ethan Abramson
Every Wednesday, Host Ethan Abramson talks to your favorite furniture makers and woodworking professionals to give you a look at - the business behind the furniture business. 
Learn about how these entrepreneurs went from just keeping the lights on to succeeding in the industry. Go inside their companies, inside their pricing, and get inside their heads as they teach you about what they have done both wrong and right along their journey to get to where they are today. 
To learn more about the show visit - buildingafurniturebrand.com