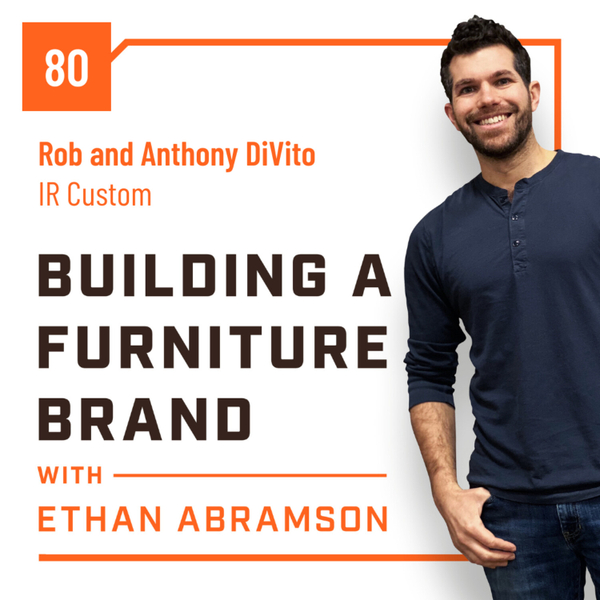 This episode is brought to you by Shaper Tools -Try the Shaper Origin risk-free in your shop for 30 days. Just visit Shapertools.com/FurnitureBrand to learn more
How did two brothers, who started out selling t shirts, move to now making furniture for customers all over the world, building out office spaces for major companies, and creating custom work for some of your favorite YouTube stars?
From stolen designs, to shipping nightmares, to getting mysteriously kicked off of Instagram with no warning, Rob and Anthony have been through it all. And that is why they are the perfect people to share their story.
Follow along as we talk about developing a brand, dealing with knockoffs, the truth behind shipping, and much more.
Building a Furniture Brand with Ethan Abramson
Every Wednesday, Host Ethan Abramson talks to your favorite furniture makers and woodworking professionals to give you a look at - the business behind the furniture business. 
Learn about how these entrepreneurs went from just keeping the lights on to succeeding in the industry. Go inside their companies, inside their pricing, and get inside their heads as they teach you about what they have done both wrong and right along their journey to get to where they are today. 
To learn more about the show visit - buildingafurniturebrand.com