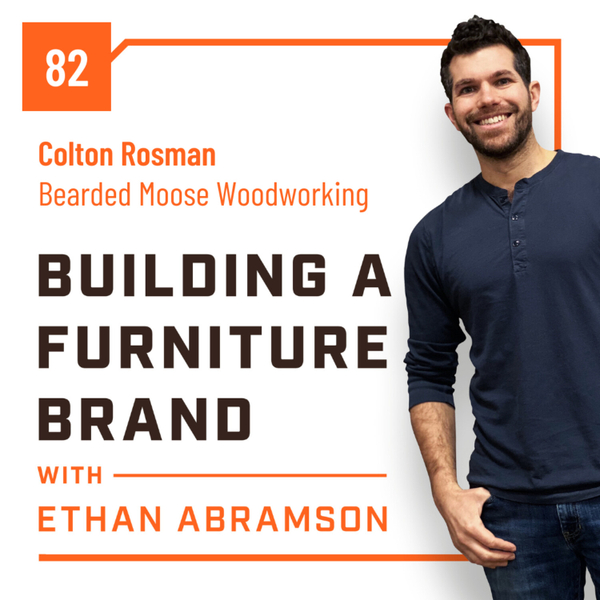 -- This episode is brought to you by Shaper Tools -Try the Shaper Origin risk-free in your shop for 30 days. Just visit Shapertools.com/FurnitureBrand to learn more
The last 2 years have been a learning experience for Colton. Like any new business, you have ideas of what you want to do but once the business becomes a reality, those ideas need to change with the reality of your day to day experiences.
But Colton has been able to adapt his ideas and develop new ones, and with the help of his wife and a large network of furniture makers he has continued to push his business forward.
Follow along as we talk about building a good website, delivering furniture as a one person shop, finding your community, and much more.
Building a Furniture Brand with Ethan Abramson
Every Wednesday, Host Ethan Abramson talks to your favorite furniture makers and woodworking professionals to give you a look at - the business behind the furniture business. 
Learn about how these entrepreneurs went from just keeping the lights on to succeeding in the industry. Go inside their companies, inside their pricing, and get inside their heads as they teach you about what they have done both wrong and right along their journey to get to where they are today. 
To learn more about the show visit - buildingafurniturebrand.com