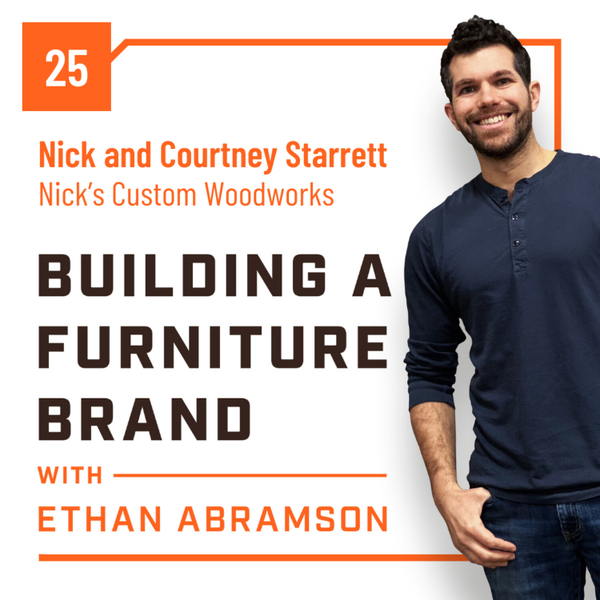 On this episode, host Ethan Abramson sits down with Nick and Courtney Starrett, owners of the Jacksonville, Florida-based furniture company Nick's Custom Woodworks.
This episode is brought to you by Jobber - getjobber.com/ethan
Nick and Courtney did not have their roots in the furniture business, far from it actually. Nick worked at a corporate job and Courtney had a bakery, but as you will hear, once they committed to the furniture business they jumped in with both feet and haven't looked back since.
They learned the building side right along with the business side and although it was a big learning curve, with a combination of incredibly hard work, laser focus, and an unshakeable belief in quality customer service they have built their company into what it is today.
Follow along as we talk about building your customer base, social media and your company's bottom line, working together as a couple and as business partners, and so much more.
Read more about this episode at Woodpreneur Life
Building a Furniture Brand with Ethan Abramson
Every Wednesday, Host Ethan Abramson talks to your favorite furniture makers and woodworking professionals to give you a look at - the business behind the furniture business. 
Learn about how these entrepreneurs went from just keeping the lights on to succeeding in the industry. Go inside their companies, inside their pricing, and get inside their heads as they teach you about what they have done both wrong and right along their journey to get to where they are today. 
To learn more about the show visit - buildingafurniturebrand.com