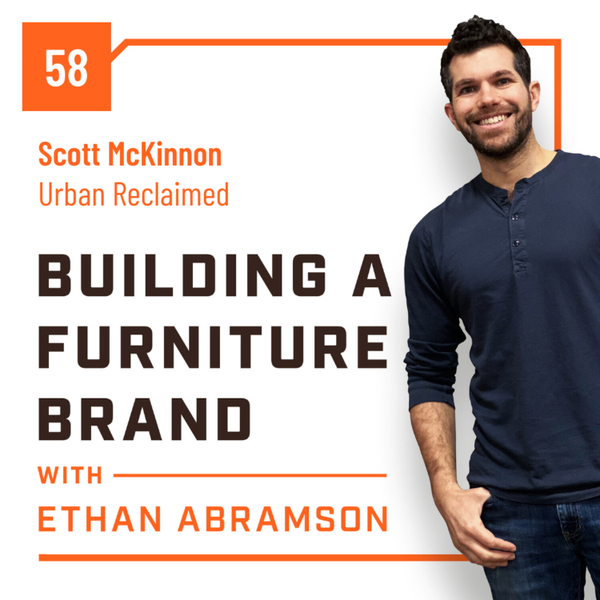 On this episode, host Ethan Abramson sits down with Scott McKinnon, owner of the Oakville, Ontario based furniture company Urban Reclaimed.
This episode is brought to you by Shaper Tools -Try the Shaper Origin risk-free in your shop for 30 days.
Just visit Shapertools.com/FurnitureBrand to learn more.
Scott has been in this industry for a while. Since the early 90's he has been renovating homes, building furniture, being a TV personality, and basically involved in every part of the furniture business you can think of.
Over the years, along with honing his craft, he has also honed the type of business he wants to run - moving from general contractor to custom furniture maker.
That switch has come not only with a different way he builds furniture, but also a different way he operates his company. 
Follow along as we talk about the importance of saying no, what being on a tv show gives you, pricing for things that don't exist yet, and much more.
Building a Furniture Brand with Ethan Abramson
Every Wednesday, Host Ethan Abramson talks to your favorite furniture makers and woodworking professionals to give you a look at - the business behind the furniture business. 
Learn about how these entrepreneurs went from just keeping the lights on to succeeding in the industry. Go inside their companies, inside their pricing, and get inside their heads as they teach you about what they have done both wrong and right along their journey to get to where they are today. 
To learn more about the show visit - buildingafurniturebrand.com