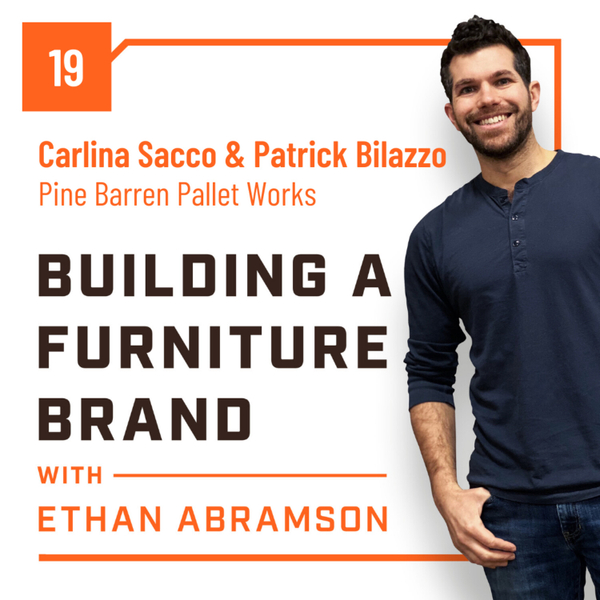 On this episode, host Ethan Abramson sits down with Carlina Sacco and Patrick Bilazzo, co-owners of the Batsto, NJ based furniture company Pine Barren Pallet Works.
There are a lot of reasons to talk with Patrick and Carlina about their company. 
Yes, they have been wildly successful in their business so far. Yes they have a lot to teach us all about building a community. Yes they are a great example of working together as co owners. And yes, they are an exemplary example of how to overcome adversity to one's business.
But what is equally interesting in their story, is that they are young, both in age and as business owners. In this episode, we talk about everything mentioned above, but we also take a look inside their company and get a snapshot of a business that is growing and evolving as its owners learn more about their own skills and about the industry as a whole.
This episode is brought to you by Jobber - getjobber.com/ethan
Building a Furniture Brand with Ethan Abramson
Every Wednesday, Host Ethan Abramson talks to your favorite furniture makers and woodworking professionals to give you a look at - the business behind the furniture business. 
Learn about how these entrepreneurs went from just keeping the lights on to succeeding in the industry. Go inside their companies, inside their pricing, and get inside their heads as they teach you about what they have done both wrong and right along their journey to get to where they are today. 
To learn more about the show visit - buildingafurniturebrand.com