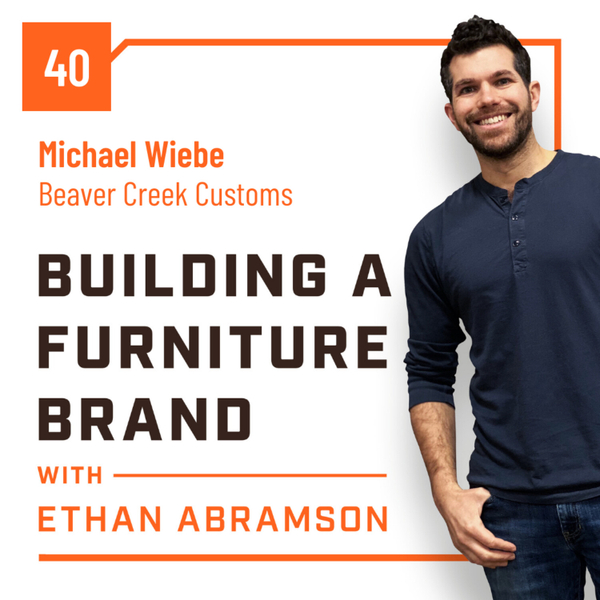 On this episode, host Ethan Abramson sits down with Michael Wiebe, owner of the Macgregor, Manitoba-based furniture company Beaver Creek Customs.
This episode is brought to you by Jobber - getjobber.com/ethan
There are a lot of different types of companies that fall under the umbrella term of Furniture Business. Michael, as well as being a furniture builder, is also a furniture installer. Starting his job where most furniture makers leave off, Michael takes pieces built in a shop and makes them work in the real world.
Dealing with all the unfriendly truths of working in the field Michael has found a way to not only navigate the hard realities of install work, but to be successful at it. Working to perfect his trade with a mix of woodshop knowledge and on-site magic, he's made a solid career out of installing.
Follow along as we talk about where to learn your trade, how to deal with clients on job sites, building relationships vs contracts, and much more.
Building a Furniture Brand with Ethan Abramson
Every Wednesday, Host Ethan Abramson talks to your favorite furniture makers and woodworking professionals to give you a look at - the business behind the furniture business. 
Learn about how these entrepreneurs went from just keeping the lights on to succeeding in the industry. Go inside their companies, inside their pricing, and get inside their heads as they teach you about what they have done both wrong and right along their journey to get to where they are today. 
To learn more about the show visit - buildingafurniturebrand.com