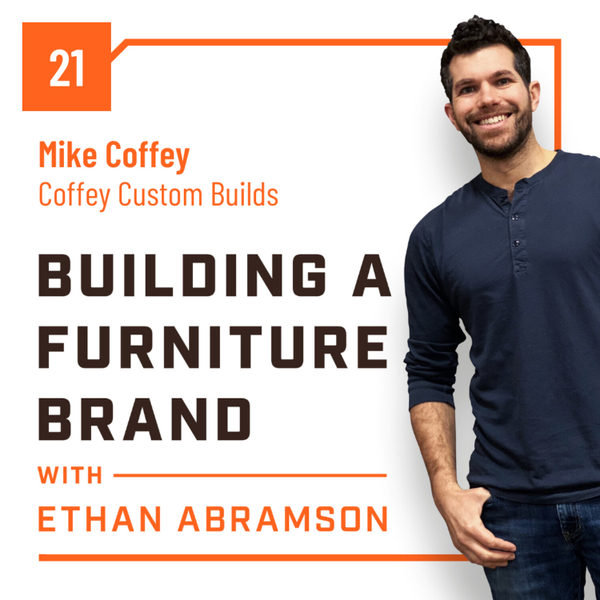 On this episode, host Ethan Abramson sits down with Mike Coffey, owner of the 
Northern California based furniture company Coffey Custom Builds.
Now Mike is somewhat of an outlier in the furniture business. He got into it because, hold for dramatic pause, he actually likes the business side of the industry. 
So many times we hear about people who love to make the furniture and then have to learn the business side once they get going but Mike is the opposite. Yes he loves the woodworking side as you will hear, but he is someone who had their business plan in place and then started to learn the furniture trade as a secondary step.
Follow along as I talk with Mike about what attracted him to the business side of furniture making, his views on customer service and project organization, when to buy new tools, and much more.
This episode is brought to you by Jobber - getjobber.com/ethan
Building a Furniture Brand with Ethan Abramson
Every Wednesday, Host Ethan Abramson talks to your favorite furniture makers and woodworking professionals to give you a look at - the business behind the furniture business. 
Learn about how these entrepreneurs went from just keeping the lights on to succeeding in the industry. Go inside their companies, inside their pricing, and get inside their heads as they teach you about what they have done both wrong and right along their journey to get to where they are today. 
To learn more about the show visit - buildingafurniturebrand.com