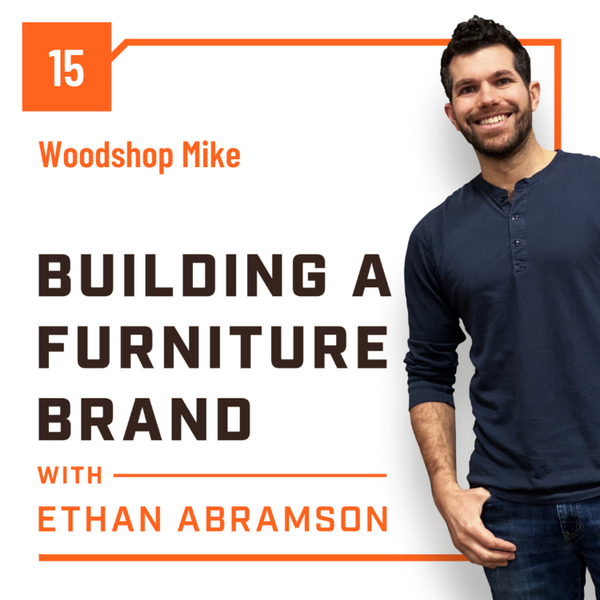 On this episode, host Ethan Abramson sits down withWoodshop Mike, owner of the Georgia based furniture company Woodshop Mike.
Mike's furniture company is located in Georgia, but his reach goes far beyond that. He has set up his business as not only a custom furniture company, but as a business that has multiple streams of income all generated from the projects he's building. Working this way, he ensures that even if client work is slow he never has slow time in the shop.
Follow along as I talk with Mike about how he grew his business from what seemed at the time to be a complete life disaster into the successful company it is today.
We talk about the importance of face to face meetings, how to make a contract that protects your business, how he can collect 75% upfront for his furniture, and a lot more.
This episode is brought to you by Jobber - getjobber.com/ethan
Building a Furniture Brand with Ethan Abramson
Every Wednesday, Host Ethan Abramson talks to your favorite furniture makers and woodworking professionals to give you a look at - the business behind the furniture business. 
Learn about how these entrepreneurs went from just keeping the lights on to succeeding in the industry. Go inside their companies, inside their pricing, and get inside their heads as they teach you about what they have done both wrong and right along their journey to get to where they are today. 
To learn more about the show visit - buildingafurniturebrand.com