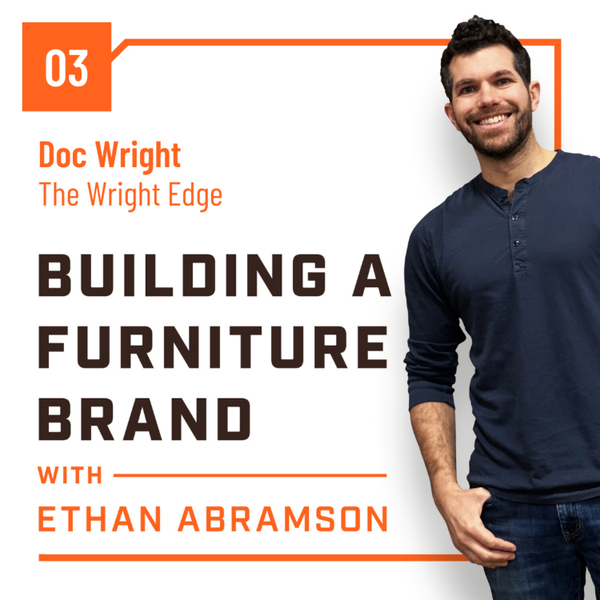 On this episode, host Ethan Abramson sits down with Doc Wright, Owner of the Dallas, Texas based furniture company The Wright Edge.
Doc's company is known for their gigantic custom work, made from responsibly sourced live edge exotic woods. With a client rooster that includes celebrities, athletes, and musicians, Doc's furniture is always in the spotlight.
Follow along as we talk about the importance of contracts, the journey of importing lumber, being arrogant in the industry and learning your worth as a business.
 This episode is brought to you by Jobber - BoostByJobber.com
Building a Furniture Brand with Ethan Abramson
Every Wednesday, Host Ethan Abramson talks to your favorite furniture makers and woodworking professionals to give you a look at - the business behind the furniture business. 
Learn about how these entrepreneurs went from just keeping the lights on to succeeding in the industry. Go inside their companies, inside their pricing, and get inside their heads as they teach you about what they have done both wrong and right along their journey to get to where they are today. 
To learn more about the show visit - buildingafurniturebrand.com