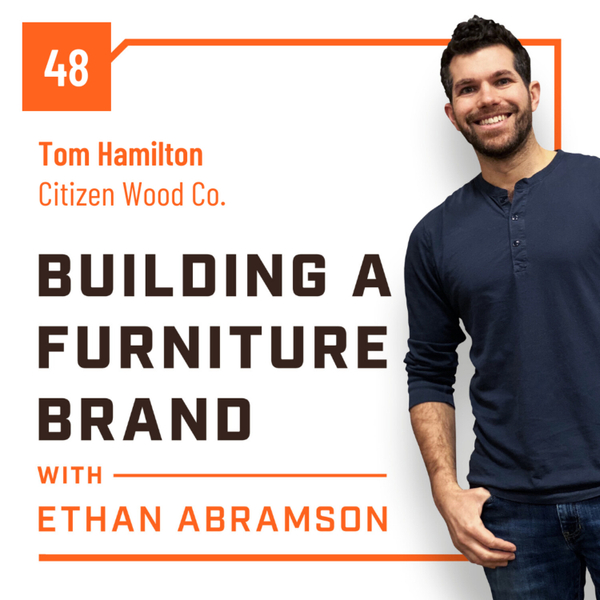 On this episode, host Ethan Abramson sits down with Tom Hamilton owner of the furniture business Citizen Wood Co. 
This episode is brought to you by Jobber - getjobber.com/ethan
Tom has journeyed through the furniture business. Starting as a refurbishing company under a different name, he learned the bones of furniture building by bringing old pieces back to life. This led to him giving life to his own designs, rebranding his company to what it is today - learning the craft, learning the business, and learning what it takes to be successful in this industry.
Tom is humble in what he has learned. As you will hear, he doesn't push his path on anyone. But we could all learn from what he has to say, what he has done, and how he has grown his business to what it is today.
Follow along as we talk about changing your company image, how to grow your online presence, why you should choose your own path, and much more.
Building a Furniture Brand with Ethan Abramson
Every Wednesday, Host Ethan Abramson talks to your favorite furniture makers and woodworking professionals to give you a look at - the business behind the furniture business. 
Learn about how these entrepreneurs went from just keeping the lights on to succeeding in the industry. Go inside their companies, inside their pricing, and get inside their heads as they teach you about what they have done both wrong and right along their journey to get to where they are today. 
To learn more about the show visit - buildingafurniturebrand.com