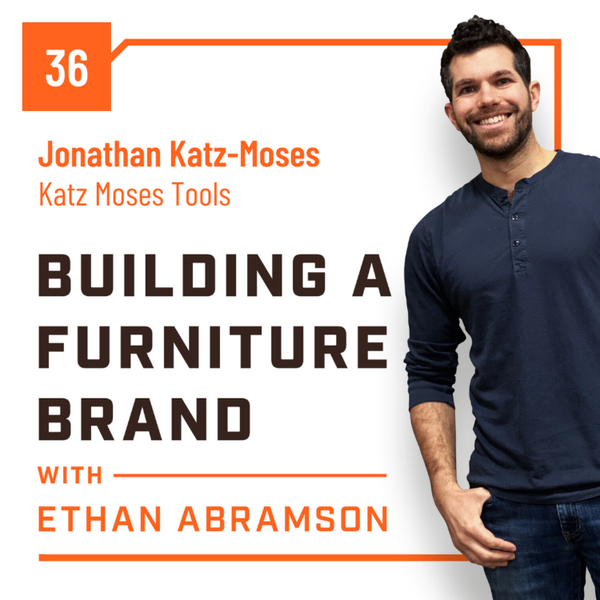 On this episode, host Ethan Abramson sits down with Jonathan Katz-Moses, owner of the Santa Barbara, California-based company Katz Moses Tools.
This episode is brought to you by Jobber - getjobber.com/ethan
Jonathan is a serial entrepreneur. Starting his first business at 14, he's had a lot of time to think on what it takes to found and correctly operate a business. And he's translated his experiences into better understanding how to make his companies successful. 
Along with running his other ventures, Jonathan founded a furniture company that eventually turned into the tool company which he owns today. But whether we are talking about the practices he used in his furniture business, or about how he runs his tool company now, the one constant is this, Jonathan Knows Business.
Follow along as we talk about how to get your foot in the door with clients, how you can turn your social media into furniture sales, what it takes to be a great boss, and much more.
Building a Furniture Brand with Ethan Abramson
Every Wednesday, Host Ethan Abramson talks to your favorite furniture makers and woodworking professionals to give you a look at - the business behind the furniture business. 
Learn about how these entrepreneurs went from just keeping the lights on to succeeding in the industry. Go inside their companies, inside their pricing, and get inside their heads as they teach you about what they have done both wrong and right along their journey to get to where they are today. 
To learn more about the show visit - buildingafurniturebrand.com