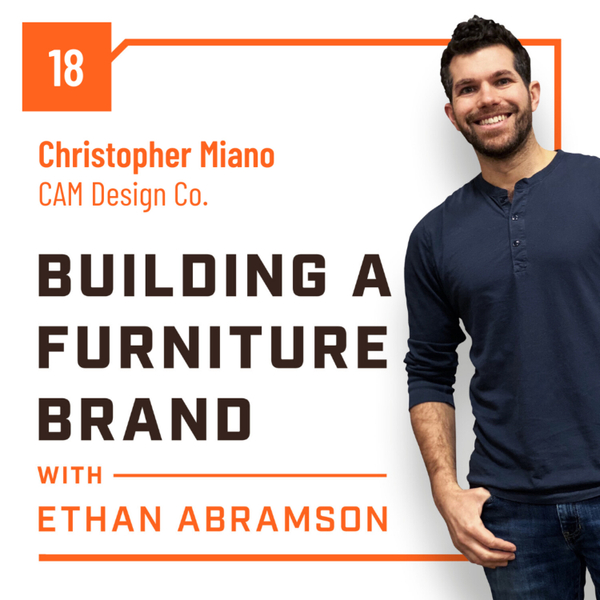 On this episode, host Ethan Abramson sits down with Christopher Miano, owner of the Union City, NJ based furniture company CAM Design co.
Chris views the pieces that come out of his shop as sculptural forms rather than simply functional items. And with that view, he walks a fine line with the way he operates his business. Yes it is a company, but it is also art, and over the years he has found a middle path between the business and artistic worlds.
Follow along as we talk with Chris about how he got started in the industry, how he learned early on about the importance of contracts, how he maintains his creativity while still running a business, and much more
This episode is brought to you by Jobber - getjobber.com/ethan
Building a Furniture Brand with Ethan Abramson
Every Wednesday, Host Ethan Abramson talks to your favorite furniture makers and woodworking professionals to give you a look at - the business behind the furniture business. 
Learn about how these entrepreneurs went from just keeping the lights on to succeeding in the industry. Go inside their companies, inside their pricing, and get inside their heads as they teach you about what they have done both wrong and right along their journey to get to where they are today. 
To learn more about the show visit - buildingafurniturebrand.com