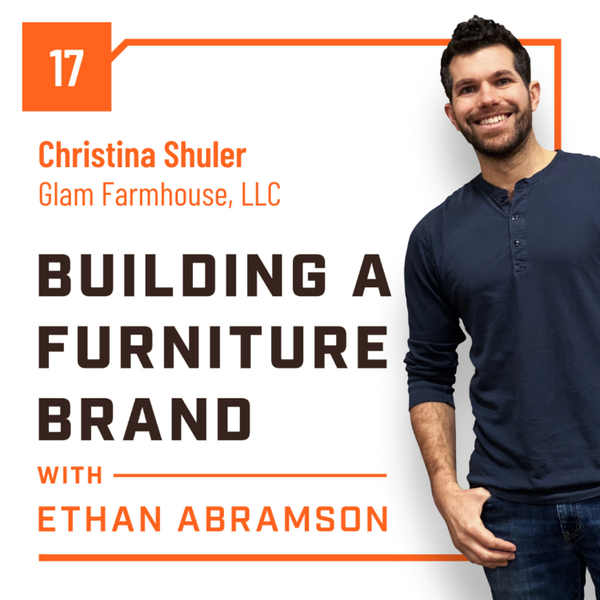 On this episode, host Ethan Abramson sits down with Christina Shuler, owner of the Rock Hill, South Carolina based furniture company Glam Farmhouse, LLC.
Christina started her company just 3 years ago, but since the very first day it has been full steam straight ahead with no looking back. As she grew her woodworking skills she also grew a passionate customer base all demanding the stylized signature pieces she produces.
Follow along as we talk with Christina about her business plan, how she deals with hard clients, what she has experienced as a woman woodworker in the industry, her plans for her upcoming first child, and much more.
This episode is brought to you by Jobber - getjobber.com/ethan
Building a Furniture Brand with Ethan Abramson
Every Wednesday, Host Ethan Abramson talks to your favorite furniture makers and woodworking professionals to give you a look at - the business behind the furniture business. 
Learn about how these entrepreneurs went from just keeping the lights on to succeeding in the industry. Go inside their companies, inside their pricing, and get inside their heads as they teach you about what they have done both wrong and right along their journey to get to where they are today. 
To learn more about the show visit - buildingafurniturebrand.com