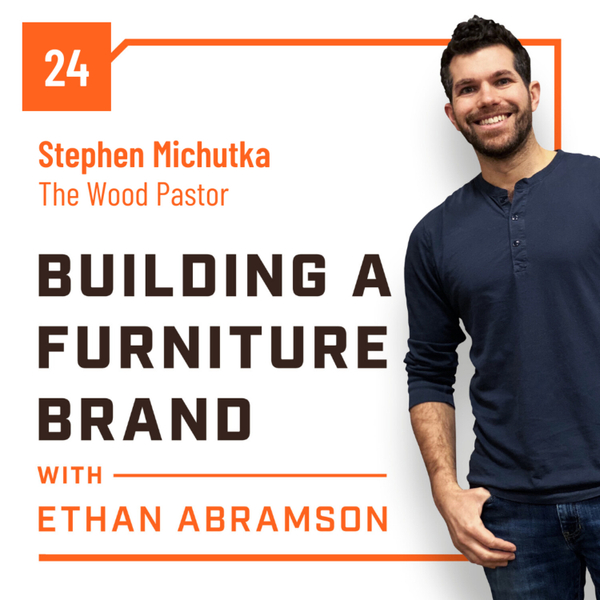 On this episode, host Ethan Abramson sits down with Stephen Michutka, owner of the Lumberton, Texas-based furniture company The Wood Pastor.
This episode is brought to you by Jobber - getjobber.com/ethan
Stephen is a one-person shop, and proud of it. His goals are not to grow, not to expand, but not because he can't. Honestly, he turns a large percentage of work away. And although it might sound strange to some, growth is not what he is after.
His goal is to build a lifestyle company, one that covers his bills, keeps him interested in his daily work, and lets him spend ample time with his family.
One day he may decide to expand, but for now, he is happy where he is.
Follow along as we talk about what it takes to make the jump into working for yourself, the importance of community to keep you positive, why growth is not always the end goal, and much more.
Building a Furniture Brand with Ethan Abramson
Every Wednesday, Host Ethan Abramson talks to your favorite furniture makers and woodworking professionals to give you a look at - the business behind the furniture business. 
Learn about how these entrepreneurs went from just keeping the lights on to succeeding in the industry. Go inside their companies, inside their pricing, and get inside their heads as they teach you about what they have done both wrong and right along their journey to get to where they are today. 
To learn more about the show visit - buildingafurniturebrand.com