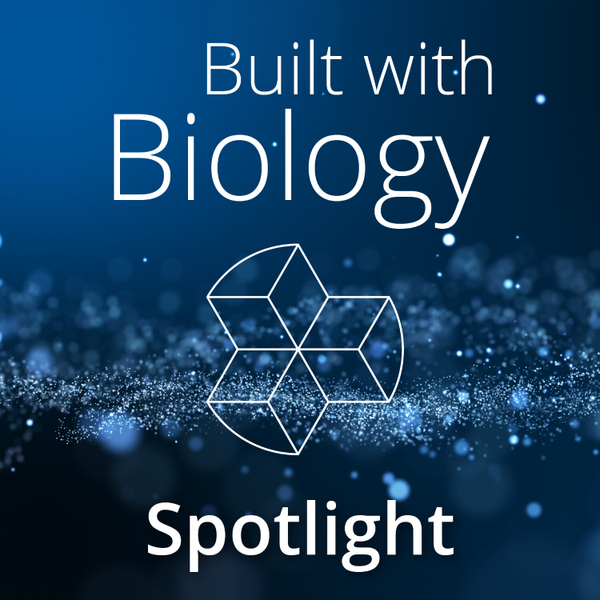 Our pets are part of the family. They have their favorite nap spots (right where you will trip on them), favorite socks to chew on, and, of course, favorite foods. People the world over are working to lower their personal environmental impact. But how can we do the same for our pets?
Meet Wild Earth, a company making sustainable dog treats and kibble! Listen to Spotlight hosts Nikita and Fiona laugh about their pets, make hiking plans with bio-designed dog treats, and even plan for cultured mouse meat for cats!
Built with Biology: Spotlight
How can we build a better world with biology and who are the changemakers making it happen? Our Built with Biology Spotlight series highlights the scientists, companies, and entrepreneurs working to solve our world's biggest problems with biology.  
When could this technology impact your life and what happens next? Listen to our Spotlight series to hear the story of the future today!
Never miss an episode—Subscribe to the Built with Biology Digest for our weekly Spotlight, news, events and more!