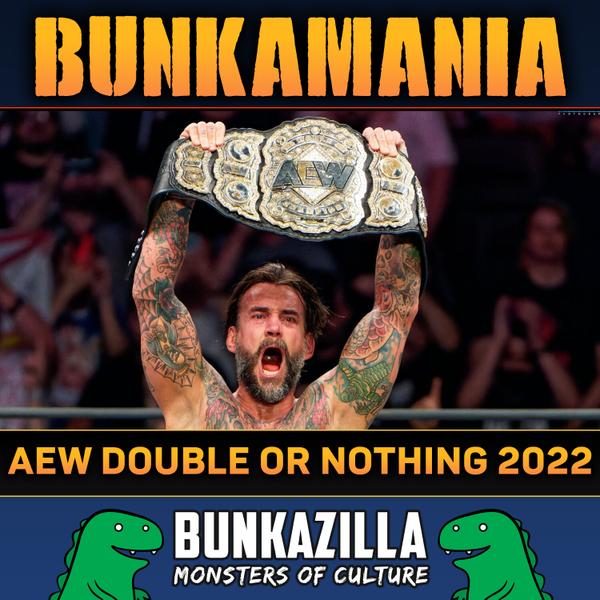 BunkaMania
AEW Double or Nothing 2022 Review
S1E21
1:35:13
June 2nd 2022
This episode of BunkaMania was broadcast live on Wednesday 1st June on the Bunkazilla UK YouTube channel!
Jeremy Graves and The Dekker Dane (aka Iain Boulton) talk about this year's Double or Nothing event where CM Punk dethroned Hangman Adam Page to become the AEW Champion.
CM Punk's victory headlined a PPV stuffed to the brim with matches. Elite took on Delete with The Young Bucks vs The Hardys, Death Triangle and House of Black finally collided, The Owen Hart Tournament wrapped up and things literally hit the fan in an unbelievable Anarchy in The Arena match. What did Jeremy and Iain think of the show? Find out in this wrestling podcast!
If you fancy watching the show, check the video version of the podcast here.
Send us your AEW and WWE wrestling thoughts to [email protected]
BunkaMania
Presented by Bunkazilla UK, Jeremy Graves and Iain Boulton cast their eyes on the wide world of professional wrestling with this fun, chilled, talkative podcast.
Episodes range from casual discussions over the latest rumbles from AEW and WWE along with a few varying tangents along the way. From trying to guess the name of WWE retired PPVs to talking about favourite wrestling moments. It's a bit of everything for the wrestling fan to enjoy.