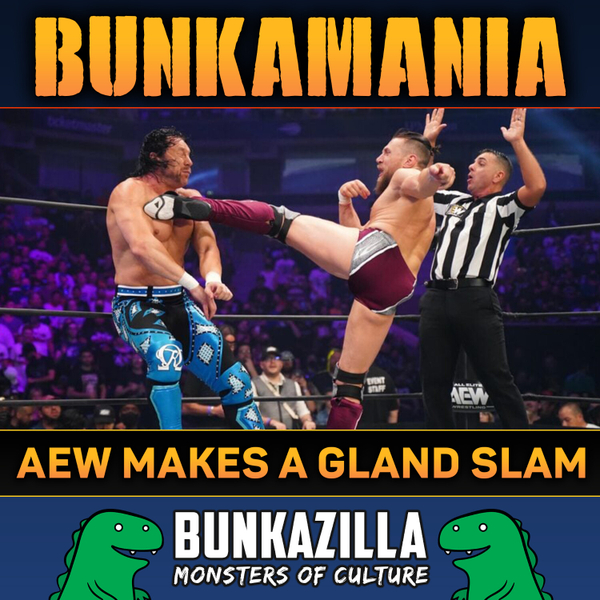 BunkaMania
AEW Makes A Grand Slam (AEW Grand Slam Review)
S1E7
1:54:12
October 29th 2021
This live edition of BunkaMania was recorded on Wednesday 13th October 2021 on the Bunkazilla UK Twitch Channel.
Jeremy Graves and Iain Boulton return to cast their eyes back to a busy few weeks of wrestling for both AEW and WWE.
AEW held their biggest ever show at Arthur Ashe stadium for their Grand Slam Dynamite and Rampage events featuring a match of the year candidate from Bryan Danielson and Kenny Omega.
If that's not enough, WWE has brought in the changes for NXT and the results are odd, to say the least. If that's not enough, the WWE draft has been and gone and there's another Crown Jewel event to look forward to....yay.
You can watch the video version of the episode here.
BunkaMania
Presented by Bunkazilla UK, Jeremy Graves and Iain Boulton cast their eyes on the wide world of professional wrestling with this fun, chilled, talkative podcast.
Episodes range from casual discussions over the latest rumbles from AEW and WWE along with a few varying tangents along the way. From trying to guess the name of WWE retired PPVs to talking about favourite wrestling moments. It's a bit of everything for the wrestling fan to enjoy.
Support Us
Become a Patreon