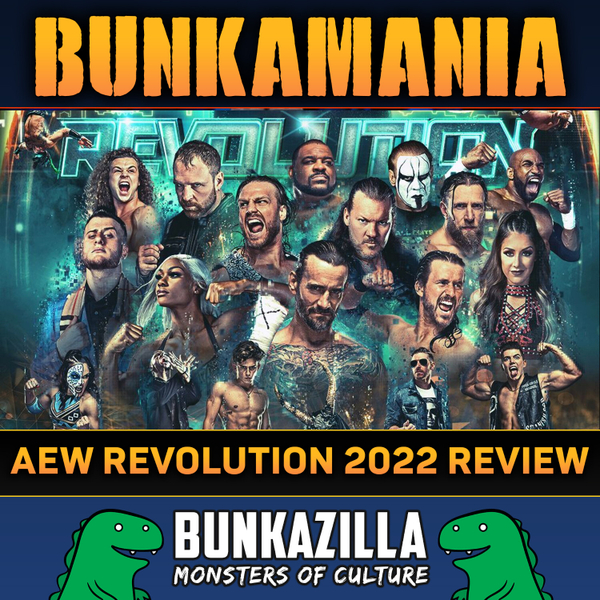 BunkaMania
AEW Revolution 2022 Review
S1E15
1:37:49
March 11th 2022
The first big AEW PPV of 2022 is here and it's time for another Revolution!
Jeremy Graves and Iain Boulton (aka The Dekker Dane) share their thoughts on an eventful show where MJF and CM Punk went to bloody war, Wardlow started his long-awaited face turn, Jon Moxley and Bryan Danielson went to an even further bloody war, William Regal making a surprise arrival, and Hangman Adam Page winning the Battle of The Adams!
Also on the show, our hosts take a look at the current Wrestlemania card and Iain shares his initial thoughts playing WWE 2K22.
BunkaMania
Presented by Bunkazilla UK, Jeremy Graves and Iain Boulton cast their eyes on the wide world of professional wrestling with this fun, chilled, talkative podcast.
Episodes range from casual discussions over the latest rumbles from AEW and WWE along with a few varying tangents along the way. From trying to guess the name of WWE retired PPVs to talking about favourite wrestling moments. It's a bit of everything for the wrestling fan to enjoy.