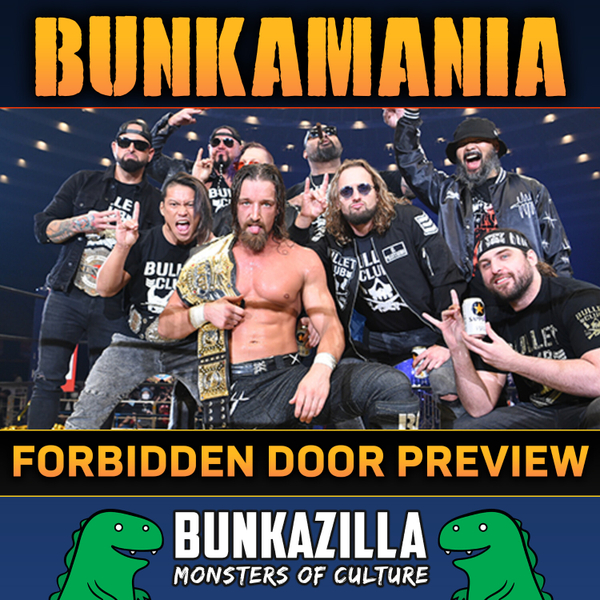 BunkaMania
AEW x NJPW Forbidden Door Preview
S1E23
1:30:36
June 18th 2022
Broadcast live on Wednesday 15th June 2022 vai the Bunkazilla UK YouTube channel, Jeremy Graves and The Dekker Dane (aka Iain Boulton) take a look at the upcoming developments of AEW & NJPW's Forbidden Door PPV where a new interim AEW champion will be crowned.
They also share their thoughts on the latest developments around Jeff Hardy's recent arrest, Paige's tenure at WWE coming to an end and an early chat about what might happen at WWE Money in the Bank 2022.
Chapter Points
00:00 - Start
04:08 - Jeff Hardy DUI Arrest
15:18 - AEW x NJPW Forbidden Door
51:49 - WWE Round-Up
This episode is also available as a video podcast here.
Send us your AEW and WWE wrestling thoughts to [email protected]
BunkaMania
Presented by Bunkazilla UK, Jeremy Graves and Iain Boulton cast their eyes on the wide world of professional wrestling with this fun, chilled, talkative podcast.
Episodes range from casual discussions over the latest rumbles from AEW and WWE along with a few varying tangents along the way. From trying to guess the name of WWE retired PPVs to talking about favourite wrestling moments. It's a bit of everything for the wrestling fan to enjoy.