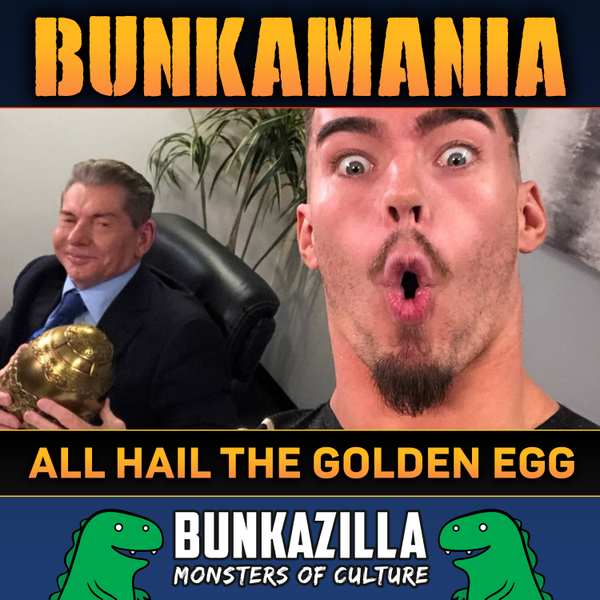 BunkaMania
All Hail The Golden Egg (Survivor Series 2021 Review)
S1E9
1:59:24
December 11th 2021
Broadcast live on Bunkazilla UK's Twitch Channel on Wednesday 24th November, Jeremy Graves and Iain Boulton (aka The Dekker Dane) attempt to crack the shell behind the madness of WWE Survivor Series 2021.
A big four PPV with no build, a negative atmosphere thanks to more WWE releases and a Netflix movie sponsor promotion that begs you to watch something other than the PPV - there's a lot of unpack here.
You can watch the video version of the show here.
BunkaMania
Presented by Bunkazilla UK, Jeremy Graves and Iain Boulton cast their eyes on the wide world of professional wrestling with this fun, chilled, talkative podcast.
Episodes range from casual discussions over the latest rumbles from AEW and WWE along with a few varying tangents along the way. From trying to guess the name of WWE retired PPVs to talking about favourite wrestling moments. It's a bit of everything for the wrestling fan to enjoy.
Support Us
Become a Patreon