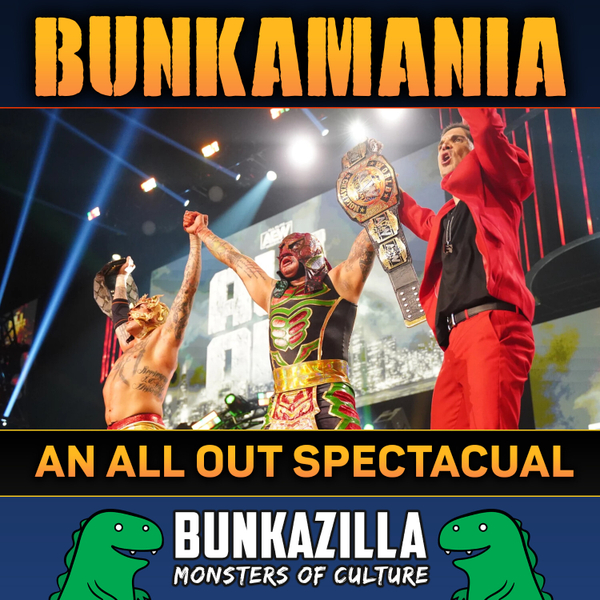 BunkaMania
An All Out Spectacular
S1E6
1:37:57
September 15th 2021
This live edition of BunkaMania was recorded on Wednesday 8th September 2021 on the Bunkazilla UK Twitch Channel.
Jeremy Graves and Iain Boulton cast their eyes, match by match, over a stunning PPV from All Elite Wrestling with the 2021 edition of All Out.
Hard-hitting matches, surprise debuts, the return of CM Punk and the runaway candidate for Match of the Year, this was a wrestling show that left everyone buzzing for the future of AEW.
If you fancy watching the video version of this podcast, click here.
BunkaMania
Presented by Bunkazilla UK, Jeremy Graves and Iain Boulton cast their eyes on the wide world of professional wrestling with this fun, chilled, talkative podcast.
Episodes range from casual discussions over the latest rumbles from AEW and WWE along with a few varying tangents along the way. From trying to guess the name of WWE retired PPVs to talking about favourite wrestling moments. It's a bit of everything for the wrestling fan to enjoy.